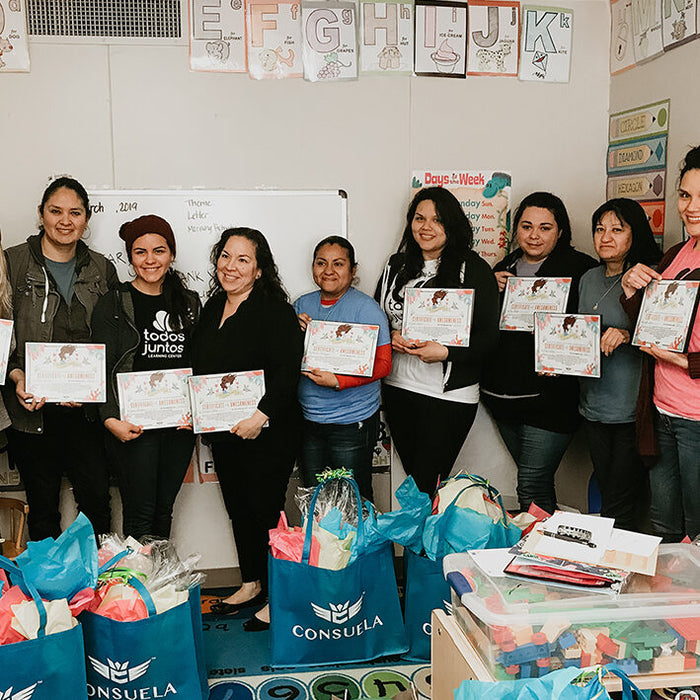 TODOS JUNTOS HAS A 100% TEACHER RETENTION RATE WITH SEVERAL OF THE TEACHERS WORKING FOR FREE FOR YEARS, KNOWING THIS IS THEIR LIFE CALLING, AND SOME STILL WORK FOR FREE BECAUSE THEY BELIEVE IN THE MISSION SO MUCH.
Not 1 or 2, but 11 Viva Babes! Join us in celebrating the ENTIRE STAFF of Todos Juntos @todosjuntoslc!

Christina started Todos Juntos in Austin, Texas in 2009, a bilingual, 2-Gen Family Learning Center committed to breaking the cycle of poverty by strengthening immigrant families through education. Todos Juntos works with children and their parents simultaneously; they learn together and gain control over their family's future. In the center, children engage in a high-quality early childhood education with the goal of school readiness, while the parents are taught adult English as a Second Language (ESL) and parenting development classes, all free of charge.

Nominator Soledad shared, Todos Juntos has a "100% teacher retention rate with several of the teachers working for free for years, knowing this is their life calling, and some still work for free because they believe in the mission so much." One of the staff members is a former student, who graduated from Todos Juntos and has come full-circle, giving back to other families, helping them achieve their dreams.

Todos Juntos is more than a school, it's a community where families are encouraged and supported. We applaud and celebrate all the staff for their unwavering dedication.