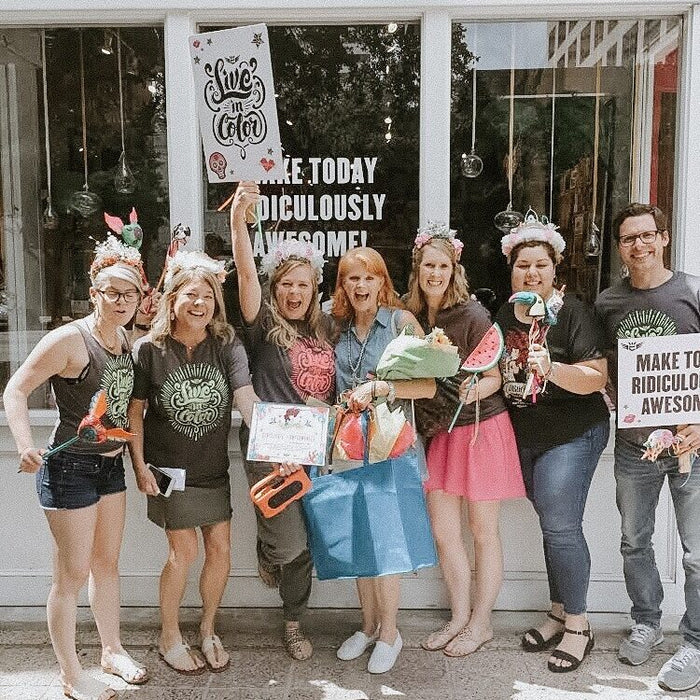 SHE DOES NOT MEET A STRANGER. YOU CAN'T GO ANYWHERE IN THE LOCAL COMMUNITY WITHOUT A STUDENT OR PARENT CALLING HER NAME TO SAY HELLO. SHE HAS MADE SO MANY PERSONAL RELATIONSHIPS AND IS LOVED BY ALL!
Terri lives in Bedford, TX, is a single mom and a dedicated teacher, and was nominated by her good friend, Melissa. Teaching for more than 30 years, she has been an incredible mentor to so many students in her community. Melissa shares, "She has been a high school swim coach, taught dance, speech, PE, and health, and developed a Walk, Jog, Run class for Grapevine Colleyville ISD. She has been her school's Student Council sponsor for many years," where she guides and imparts her wisdom on young leaders. ⁠
⁠
Terri's dedication and leadership have been crucial to the success of her Student Council's annual Color Run, benefitting O.U.R. (Operation Underground Railroad), a non-profit formed to rescue children from human trafficking. For the last five years, Terri has supported the efforts of her students in their pursuit to spread awareness and work to eradicate human trafficking. This year's Color Run is set for November 2, 2019. ⁠
⁠
Melissa continues, "She does not meet a stranger. You can't go anywhere in the local community without a student or parent calling her name to say hello. She has made so many personal relationships and is loved by all!"
⁠
Terri, your influence and mentorship have positively shaped so many young lives. Thank you for radiating your rays of leadership and love.