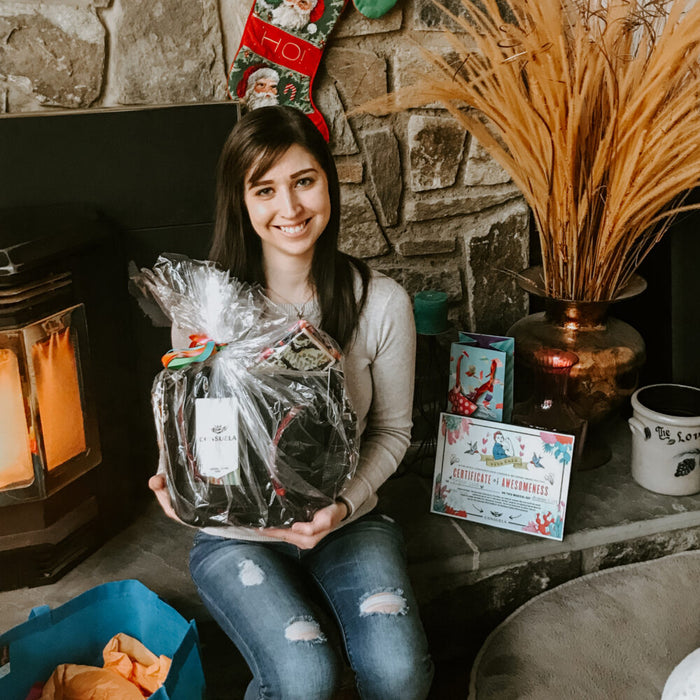 TAYLOR
HALETHORPE, MARYLAND
THOUGH ONLY IN HER MID-TWENTIES, SHE LOVES TO EXPLORE LIFE AND HAS WORKED HARDER THAN MANY ADULTS I KNOW.
Taylor is an Assistant Teacher from Halethorpe, Maryland and, "though only in her mid-twenties, she loves to explore life and has worked harder than many adults I know," shares nominator and mom Nicole. Taylor started working at age 14 and has juggled school and work ever since. She worked throughout college, earning her Psychology degree from the University of Maryland, then interning and eventually working at a psychiatric hospital where she found her niche working with troubled kids.

For the last two years, Taylor has worked at a private high school in Baltimore, with 170+ autistic and behaviorally challenged students, where she helps them develop lifelong skills. Nicole shares, "Taylor is amazingly creative with this very challenging population, always teaming up to explore new challenges with her students."

In addition to working full-time, Taylor has enrolled in a master's degree program at a local university to become a certified nutritionist. "She's using her newfound knowledge to redesign the cooking curriculum for her students, working on increasing their independence," Nicole shares.

Taylor does all this with a smile and an enthusiasm to learn more and share this knowledge to lift the lives of her students. Taylor, you inspire us and we're honored to call you our Viva Babe!