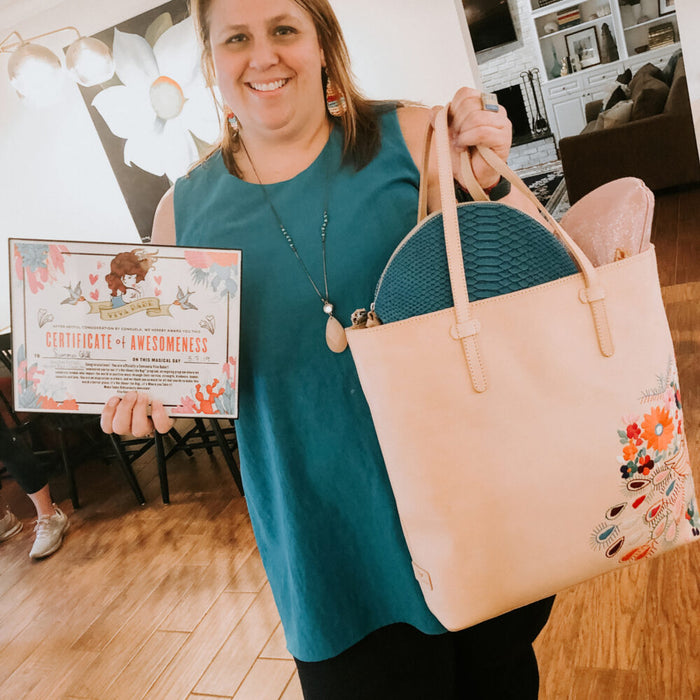 YOU MUST BE THE CHANGE YOU WISH TO SEE IN THE WORLD - GANDHI
Summer is the Director of the Marion County, Florida, Literacy Council. She is so treasured that she garnered 3 separate nominations by her girlfriends, and in Summer's words, these ladies are her "true soulmates". These soul-sisters surprised Summer at their book club gathering, a close-knit club that has been together for more than ten years.

Summer is FULLY INVESTED, "whether it's her work at the literacy council, as a board member of the fine arts committee, as a moderator of our crazy book club, or with her friends and family," her friends share. Not only does she hold down a full-time job and volunteers for countless local organizations, but she's also studying to get her Masters in Social Work, too‼ Her friends also say, Summer "will shine as a counselor because she has a natural ability to put you at ease by her keen listening skills and knowing that she is never negatively judging you. She sees all aspects of life to be a part of a person's story, not their shame."

Summer has a passion for service. When she heard this famous quote by Gandhi, "You must be the change you wish to see in the world," it transformed her life. She shared, "I found my heartbeat and motivation in that quote and it has never changed".

YESSSS, Summer! You are the BEATING HEART of your community and one incredible Viva Babe!!

P.S. Can we join your book club?