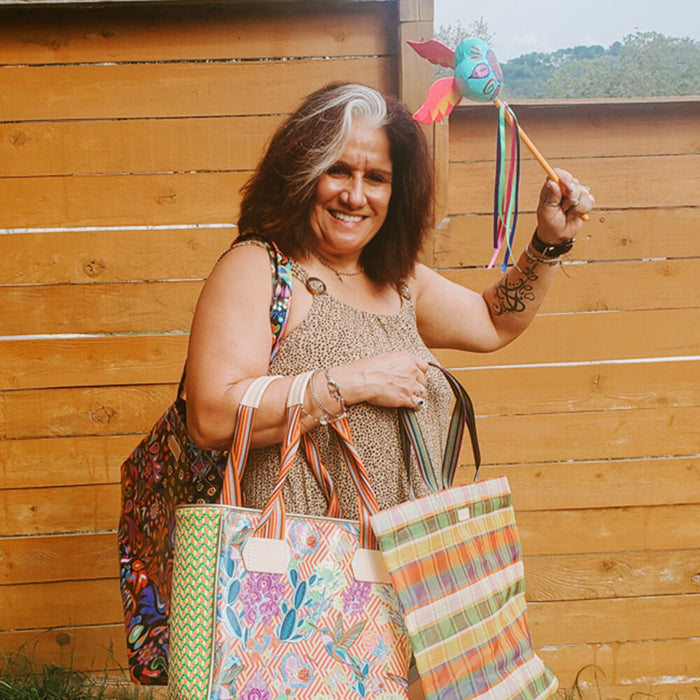 BOLD. HONEST. CARING. SHE STARTED A FACEBOOK GROUP FOR OUR NEIGHBORHOOD – THE BUZZ BANDITS, TO GIVE SURPRISE GIFTS TO EACH OTHER TO LIFT OUR SPIRITS, SPREAD HAPPINESS AND GOODNESS, AND LIFT EACH OTHER IN DIFFICULT TIMES.
A simple act of kindness can completely change the trajectory of the day! Stacy's nominator, Krista, says, "Bold. Honest. Caring. She started a Facebook group for our neighborhood – the Buzz Bandits, to give surprise gifts to each other to lift our spirits, spread happiness and goodness, and lift each other in difficult times." Like other Facebook "Buzz" groups that started during the pandemic, Stacy created Buzz Bandits to add a little cheer and sunshine to her neighbors' lives. June marks the first anniversary for the Austin-area neighborhood pick-me-up group that has now grown to over 850 women, who take turns gifting their neighbors with a Buzz Basket filled with gifts of booze and fun.
⁠
The ladies of Buzz Bandits have expanded its joyous mission, sprinkling kindness beyond the neighborhood streets to lift several other groups in the community. Krista says, "The group also does a community delivery every month where a group of community helpers, workers, or a business in need is aided by the group with donations, like the school custodians, teachers, first responders, etc. It's all run and organized by the hundreds of ladies in the group. And it was all started by one fabulous lady, Stacy!"⁠
⁠
Stacy, we appreciate you and applaud your big-hearted buzzing!
⁠
As Stacy mentioned, and we genuinely agree, there is so much joy in the act of giving.