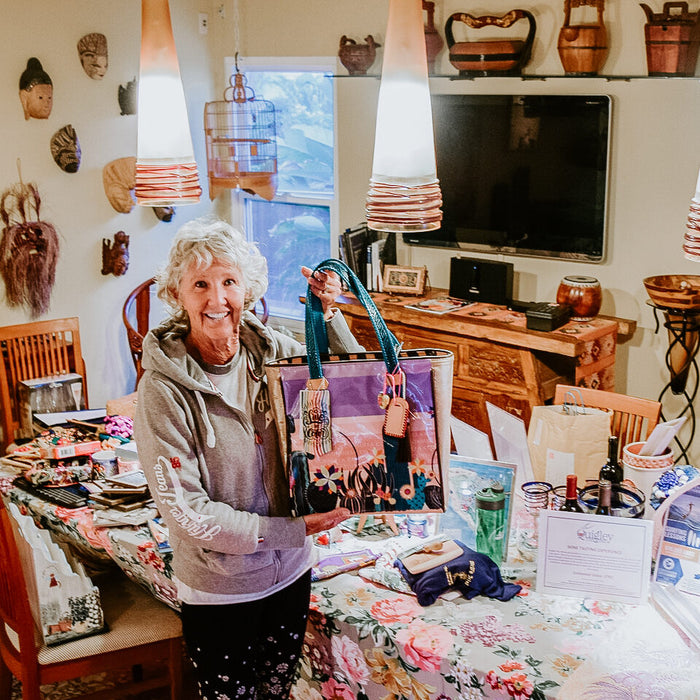 SHARON
CORONADO, CALIFORNIA
SHE NEVER SOUGHT TO BE INVOLVED IN BEING THE 'FIRST WOMAN' IN ANYTHING, BUT FOUND HERSELF OFTEN FACING COMPLETELY UNKNOWN TERRITORY.
Sharon lives in Coronado, CA, and served her country with distinction for 24 years as an officer in the United States Navy and continues to selflessly contribute to the community and the community of women. Her husband and nominator Rolf shared how Sharon was a pioneer in the Navy, going on active duty before women were integrated into the fleet. He says, "She never sought to be involved in being the 'first woman' in anything, but found herself often facing completely unknown territory." Not only did she pave the way, she truly thrived in these often challenging and uncharted waters.

Sharon worked her way up the ranks, eventually earning the title Captain! Sharon spent four tours of duty in Washington D.C., working long 14-hour days. Rolf continues, "Sharon served in the highest levels of her profession as the Protocol Officer for the Chairman of the Joint Chief of Staff as a single mother. She proved to countless young women that they did not have to sacrifice motherhood to serve."

After retiring, Sharon dove headfirst into a life of community service. Some of her many volunteer efforts include:

- Volunteering with the American Red Cross as a member of their Service to the Armed Forces branch

- Volunteering with the Navy/USMC Relief Society (NMCRS) where she counsels active-duty members on financial decision-making

- Serving as a board member for a local non-profit. FOCUS. She screens and recommends 20-30 projects a year to support children in need in the San Diego area

- Serving as a volunteer director of a local pregnancy support center called Birthline

Sharon, thank you for paving the way for other women serving our country and for your benevolence in your continued service to help others! We salute you!