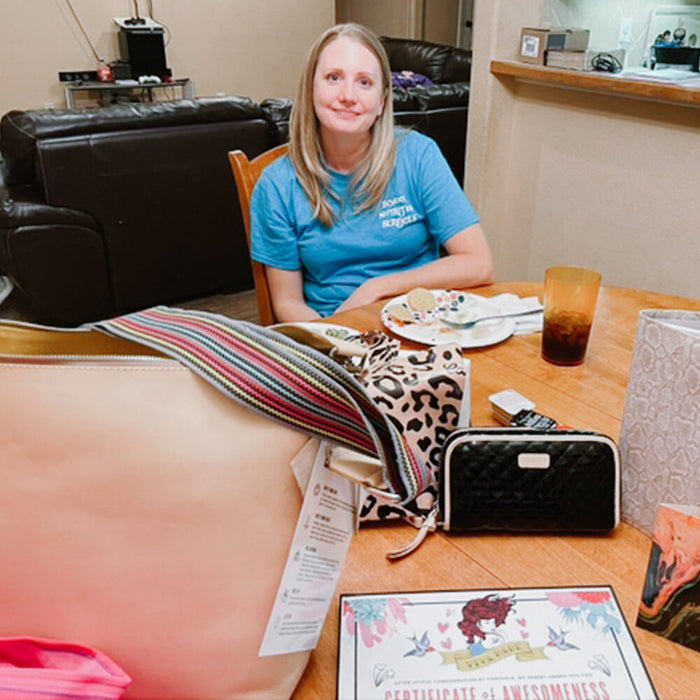 SHARON
SAN ANTONIO, TEXAS
SHARON HAS EMBRACED THE COVID CRISIS BY MAKING SURE ANY CHILD 18 OR UNDER IN HER DISTRICT DID NOT GO HUNGRY! SHE AND HER STAFF PROVIDED OVER 1 MILLION MEALS (FREE OF CHARGE) FROM AUGUST 2020-MARCH 2021!
Sharon is the Director of Nutrition at a large San Antonio, Texas, school district. She was nominated by her mom, Joylynn. Sharon leads a team that serves over 10,000 breakfasts, 41,000 lunches, and almost 3,000 after-school snacks every day.🏫 Joylynn says, "Sharon has embraced the COVID crisis by making sure any child 18 or under in her district did not go hungry! She and her staff provided over 1 million meals (free of charge) from August 2020-March 2021!"⁠
⁠
With Sharon's leadership, the district was able to continue this incredible feat this school year. Joylyyn says, "Because Sharon thinks out of the box, she has acquired funding to cover all school meals for ALL STUDENTS for the 2021-2022 school year."
⁠
Her dedication and leadership do not go unnoticed. Sharon has been recognized for her outstanding work as the Texas Association for School Nutrition Director of the Year and was recently appointed President of the Texas Association for School Nutrition.
⁠
Way to go, Sharon! We appreciate you for your guidance and innovative, out-of-the-box solutions that are keeping our children healthy.