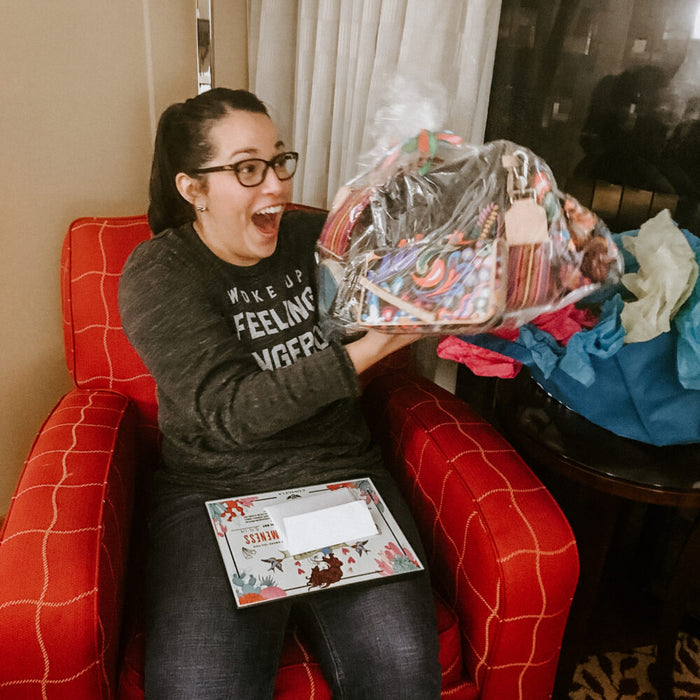 THERE IS ALWAYS A SILVER LINING. ALWAYS. YOU JUST GOTTA FIND IT.
Selina is the momma of two and the wife of a Division 1 College Baseball coach. Life threw her a curveball when her second child, Briscoe, was born with renal failure and was whisked away to NICU shortly after birth. Briscoe spent five long months in the hospital followed by Selina moving into the hospital for a month to learn how to be his primary caregiver; He required dialysis up to 12 hours nightly and 20+ rounds of medication daily at home. At age 2, Briscoe finally received a kidney transplant, and while he no longer requires dialysis, he still requires constant care.

Her nominator and sister-in-law, Vanessa, shares "throughout this entire journey Selina has not let this get her down, EVER! She continues to sign her daughter up for extracurricular events, is the room mom of her daughter's Kindergarten class, attends every home baseball game for her husband's team (as long as Briscoe is healthy), throws the most over the top birthday parties, and cooks three meals a day from scratch!" Selina makes every attempt to live a normal life.

Selina gets through the rough patches with this nugget, "There is ALWAYS a silver lining. ALWAYS. You just gotta find it." Selina, your attitude of finding the positive in any situation is remarkable! You are a ROCKSTAR mom!