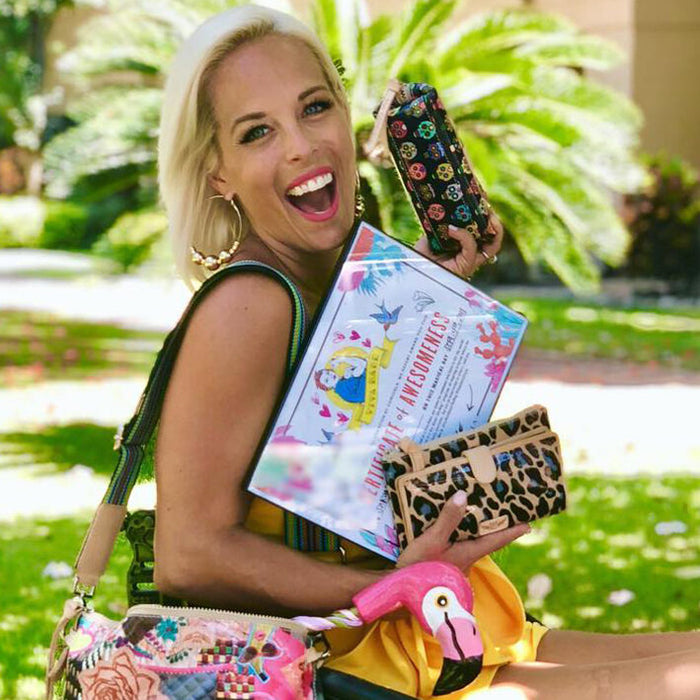 DON'T EVER ASK 'WHY'. ANSWERS DON'T COME WHEN YOU'RE ASKED. THEY COME WHEN THEY'RE SUPPOSED TO.
We're completely smitten with Viva Babe, Sarah!

As a beautiful young woman whose life was just getting started, Sarah's plan for herself instantly morphed into something completely unexpected—she was in an accident that left her unable to walk.

Luckily for all of us, this Babe was born to thrive! Sarah's resilience and endless positivity compelled her to write her blog, The Vertical Blonde, @verticalblonde, a platform for sharing stories and insights to motivate and advocate for others to better themselves in every way. Not only is Sarah a successful blogger, she's held the titles of Ms. Wheelchair Hawaii, and First Runner Up of Ms. Wheelchair America. She's a mother, fitness fanatic, sun worshipper, speaker, and "fan of the crap", which "strengthens us in ways we don't expect."

Through her experience of becoming a paraplegic, Sarah has learned invaluable lessons. The best advice given to her after her accident came from her aunt: "Don't ever ask 'why'. Answers don't come when you're asked. They come when they're supposed to." By not asking 'why's' she's rightly learned incredible patience, along with the realization that "there is purpose" in everything. Sarah's friend Karen nominated her to become a Viva Babe. And we're so thrilled she did! Sarah, you're a bright light of awesomeness. Keep burning brightly!