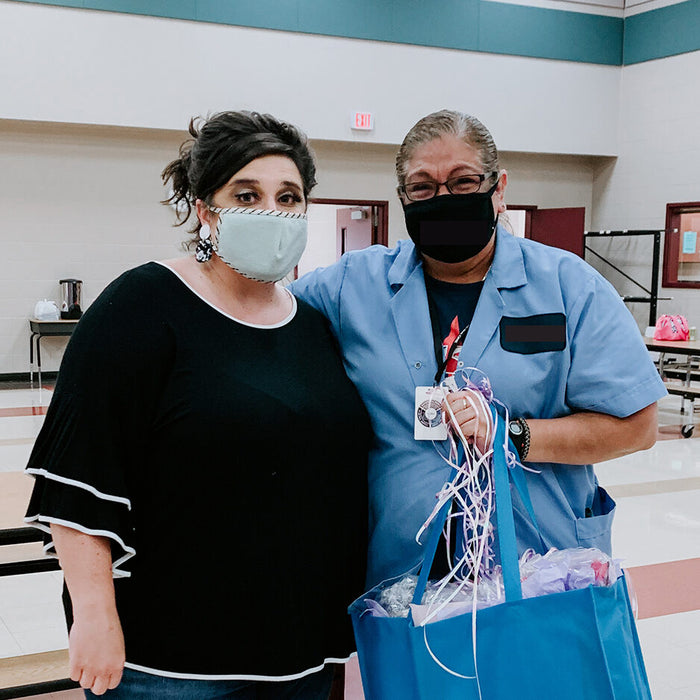 SHE WORKS HARDER AND LONGER HOURS THAN ANYONE I HAVE EVER KNOWN. IN THE 4 YEARS, I HAVE KNOWN HER, SHE HAS NEVER COMPLAINED, AND ALWAYS HAS A SMILE ON HER FACE.
Sally is the Head Custodian at a Houston-area elementary school and was nominated by her co-worker, Brittney. Brittney says, "She works harder and longer hours than anyone I have ever known. In the 4 years, I have known her, she has NEVER complained, and ALWAYS has a smile on her face." She steps in without complaint when one of her team members is out, and if you ever need something, she's on it right away! ⁠

She scatters kindness down the halls and her joyful spirit ripples throughout the school. "The children love her hugs and energetic laugh. You can hear her laughter from across the school. She also keeps all of us on the moral path", Brittney says.
⁠
Sally also works hard to provide for her two young adult daughter's college educations. She's a single mom who puts her family first.

There's no question she's making life ridiculously awesome for her fellow staff and students. Sally, you are the epitome of a Viva Babe, finding joy in the journey! Way to shine, Viva Babe Sally!