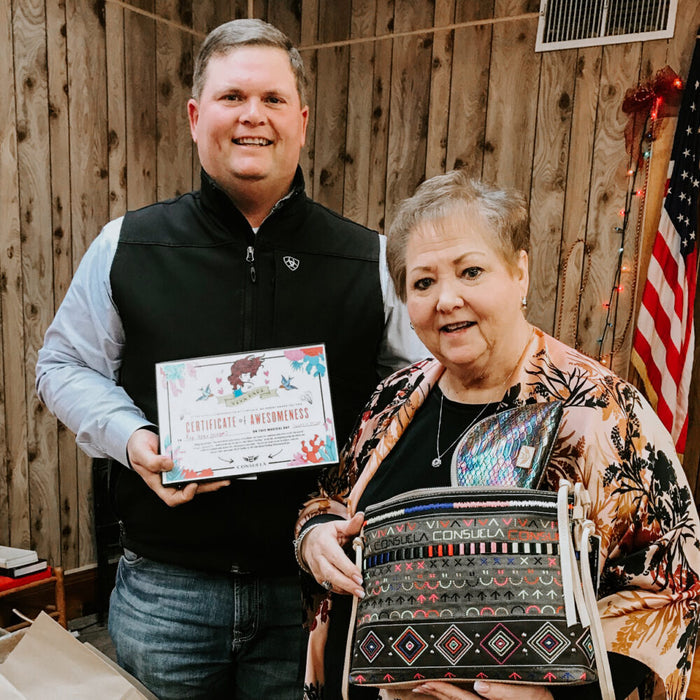 ROSE
WALNUT SPRINGS, TEXAS
SHE INSTILLS HER DEEP-ROOTED PASSION FOR MATHEMATICS INTO STUDENTS. MOST IMPORTANTLY, SHE MAKES SURE HER STUDENTS UNDERSTAND THAT MATH IS A STRUGGLE FOR MANY PEOPLE AND THAT THESE FUTURE TEACHERS NEED TO FOSTER AN ENVIRONMENT WHERE MATH IS FUN AND EASY TO UNDERSTAND FOR THEIR STUDENTS.
Rose Ann is a Professor at Tarleton State University and was nominated by her son, Jared. A Math Professor, she has a desire to share the joy of mathematics, finding innovative ways to educate future public school teachers. Jared explains, "She instills her deep-rooted passion for mathematics into students. Most importantly, she makes sure her students understand that Math is a struggle for many people and that these future teachers need to foster an environment where Math is fun and easy to understand for their students. She focuses on students who hate Math and helps break the barriers that cause this anxiety. In the end, these students usually put Math as their favorite subject to teach."
⁠
And as if her exemplary teachings aren't enough, she goes above and beyond for her students, giving them all the tools for their future careers as teachers and personally caring about their wellbeing. Although Rose Ann has faced her share of challenges, she finds so much joy in the journey. Her love for educating is paramount and her dedication does not go unnoticed; She's been the recipient of numerous prestigious awards!
⁠
Yesssss, Rose Ann!! There's no division here! We're unified in welcoming you and your infinite passion as a fantastic addition to our Viva Babes!