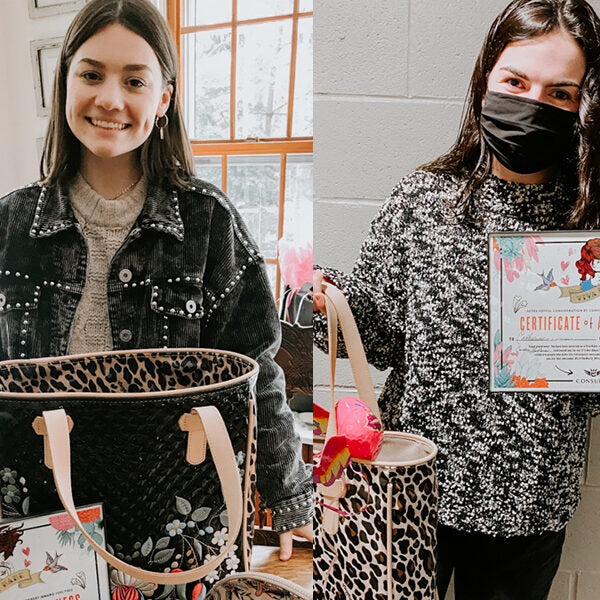 OUR MISSION TO HELP THE PEOPLE OF PUERTO RICO REBUILD THEIR BEAUTIFUL ISLAND HOME AND RESTORE THEIR LIVES IS HUMBLING. WE KNOW HOW FORTUNATE WE ARE TO LIVE THE LIFE THAT WE DO AND HOW FULFILLING IT IS TO BRING JOY AND HOPE TO PEOPLE IN NEED.
Ronnie and Katie are college students who have formed an unbreakable bond with the people of Puerto Rico and Centro PASO, a catholic community center that provides counseling, food, after-school programs, clothing, and much more for their community. Ten months after Hurricane Maria, Ronnie and Katie went on a high school service trip to the poor, hurricane-ravaged community of Aibonito, Puerto Rico, to help clean up and repair damaged homes and they came back forever changed.
Candece (Ronnie's mom) nominated them both, saying, "Ronnie and Katie fell hard for people of Aibonito and Centro PASO. They dove in head-first and dug their heels in 24/7 for a straight month planning, resulting in a community market and outreach which brought in almost $10,000." Soon after, they co-founded Fiesta4Hope, a non-profit with the mission to provide support for vulnerable communities through the promotion of sustainability.
Fiesta4Hope is currently working with PASO to raise funds for a permaculture edible community farm/garden to teach residents how to grow fresh food, plus create a space for locals to sell their produce, generate income for the community center, and promote self-sufficiency.
From their website, "Our mission to help the people of Puerto Rico rebuild their beautiful island home and restore their lives is humbling. We know how fortunate we are to live the life that we do and how fulfilling it is to bring joy and hope to people in need." ⁠
Learn more,
https://www.fiesta4hope.org/⁠