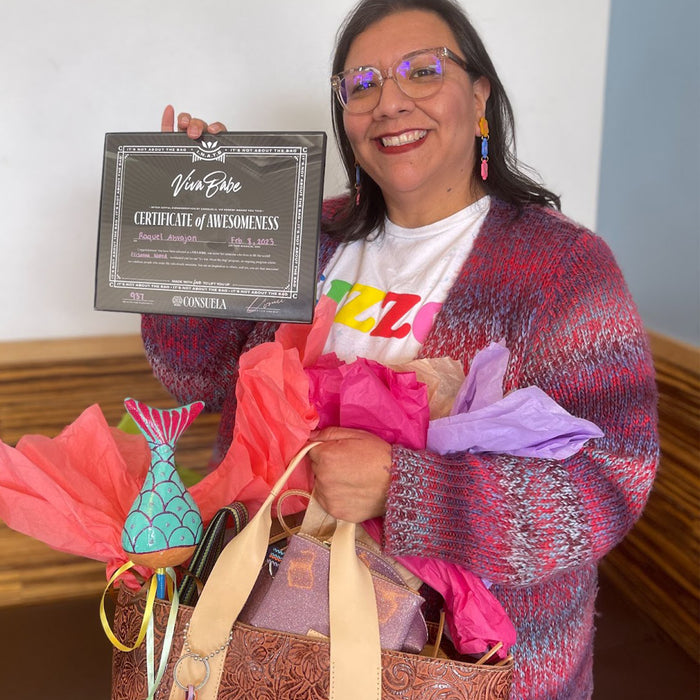 Be kind, be thankful, be helpful, and be honest.
Raquel has been working for Austin ISD for almost twenty years!   Coordinating and supervising before and after school programs throughout East Austin elementary schools.  Always with love and lots of happiness. 
She is devoted and beyond kind.  She not only gives her attention and sincere affection during her work hours at school, but she also gives her time beyond work hours to the students, their families, and communities.   She shares how fortunate she is to have students and also to have their siblings, and the next generations pass through her classroom throughout the years.  Meeting their parents, who eventually have turned into grandparents, fills her heart with so much joy.  She embraces them all like her own family and always keeps in touch.   Raquel has integrated herself into the hearts of the students she works with.  Her nominator and friend of ten years shares: "Raquel makes the people around her happy and is the glue that keeps several friend groups together.  Raquel also surrounds herself with her supportive and loving family (mom, sister, and niece).  She is my inspiration to keep doing better." 
Raquel is an inspiring, loving, ridiculously amazing person.  We are so excited to celebrate her!  Welcome to the Viva Babe family!
Raquel's mantra is: "Be kind, be thankful, be helpful, and be honest."