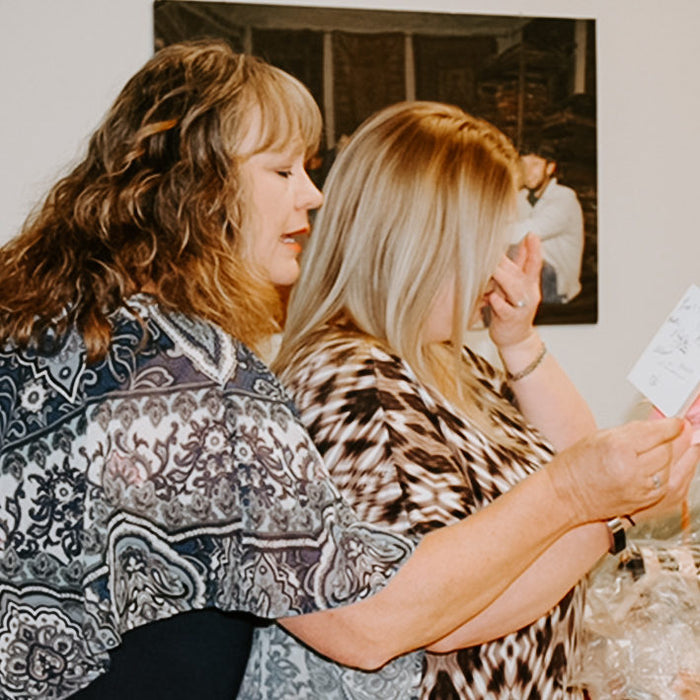 THERE ARE DAYS THAT ARE TOUGH, BUT HELPING OTHER PEOPLE HELPS ME STAY POSITIVE. EVEN IF IT IS TO LEND A LISTENING EAR, OR JUST BEING THERE, I LIKE BEING THAT PERSON.
Meet Paige! She lights up the night with her infectious smile and uplifting spirit. After being diagnosed with MS she began to have some difficulty walking and relied on a cane. Paige did something that we need more of in this world!! She took a hard situation she was facing in her own life and turned it into something positive for others facing a similar challenge. Paige started creating personally decorated canes for other people with MS. She dubbed these as "Happy Canes".

Paige - we are blown away by your ability to put your own feelings aside to help encourage and lift others!! We are humbled and reminded that deciding to focus on positivity and giving is a way to fuel our hearts and help us endure and move through life in the best way that we can.

We asked Paige how she stays motivated and uplifted. She said, "There are days that are tough, but helping other people helps me stay positive. Even if it is to lend a listening ear, or just being there, I like being that person." ⠀

Thank you, Paige, for lifting the world with your caring heart! We celebrate you for the special gifts you give and your focus on making each day ridiculously awesome for others!