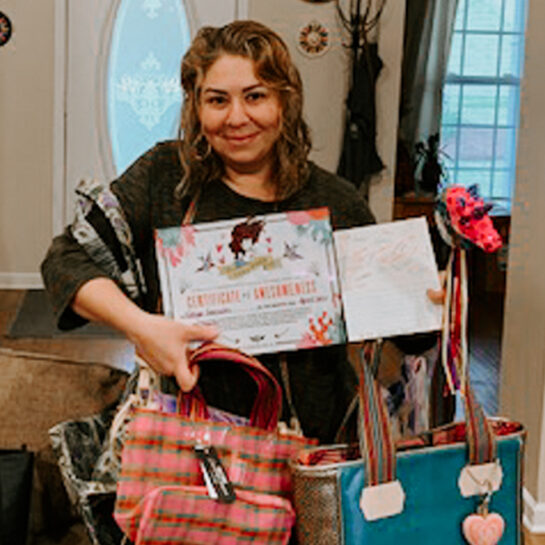 DESPITE THE PANDEMIC, SHE'S BEEN WORKING NON-STOP TO FEED THE CHILDREN OF OUR COUNTY IN COUNTLESS WAYS, BREAKFAST IN THE CLASSROOMS, ROOM SERVICE FOR LUNCH, WEEKLY MEAL PICK-UP, AND CURBSIDE PICK-UP.
Nidya lives in Winder, Georgia, is a mom of 6 children, 3 are hers, 2 stepchildren, and a niece she's raised since a young age. At 4 am every day, she wakes up to head to work as the Cafeteria Manager for a local elementary school. In this role, she's in charge of preparing breakfast and lunch daily for about 400 children. Her husband, Max, says, "Despite the pandemic, she's been working non-stop to feed the children of our county in countless ways, breakfast in the classrooms, room service for lunch, weekly meal pick-up, and curbside pick-up." 🏫 Plus, her diligence and dedication in her role have earned a leadership position. Max says, "She's one of the few Latinas in the management position in the state. And this year, she's the 9th District President of the Georgia School Nutrition Association. But it took years of hard work and sacrifice to earn the title."

"She knows that love is scarce these days, so she gives lots on a daily basis, and it feels good seeing her passion and having her positive attitude around. Nidya is a wonderful woman, she's sincere and bold, and her kindness towards others makes her very special and unique," Max says.

Nidya, thank you for your ongoing commitment to positively impacting the lives of others! We applaud you and sincerely appreciate your dedication!