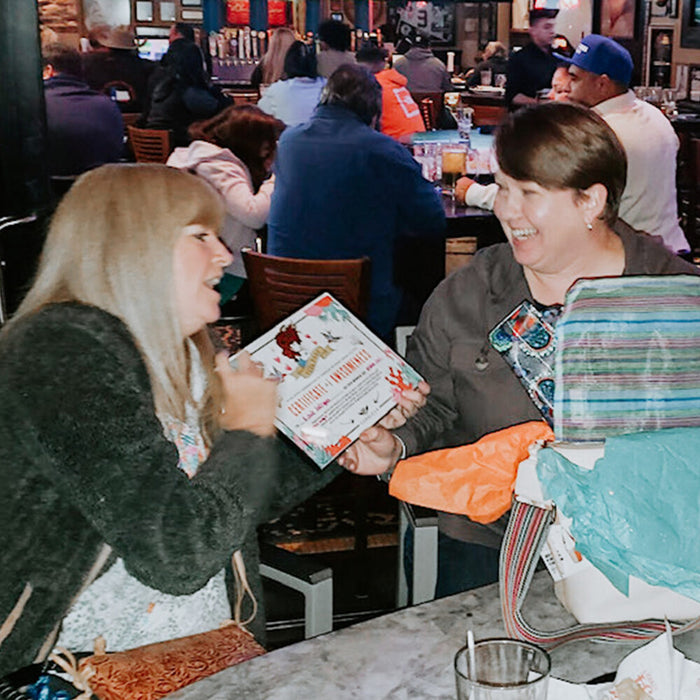 I WAS IN THE HOSPITAL FOR FOUR MONTHS WITH SO MANY COMPLICATIONS, AND NICHOLE WAS THERE FOR ME - BOTH ON THE CLOCK AND OFF. I AM SO THANKFUL TO HAVE NICHOLE IN MY LIFE.
Nichole is a nurse in Kyle, Texas, and lifts the lives of others with her limitless support, compassion, and genuine care. Stacie is her nominator – the story of Nichole and Stacie began at the school Nichole's children attended, with Stacie teaching both of Nichole's kiddos. Their initial parent-teacher connection blossomed into a beautiful friendship. Stacie says, "Nichole is a single mother of two amazing children, Annalisa is now 20, and Nathan is 16. I am a teacher and taught both children when they were in elementary school, ten years ago. That is how I met Nichole. She was always there to support her kids at school."
⁠
Nichole was also there when the unimaginable happened to Stacie; Nichole supported and lifted Stacie unconditionally in her scariest journey. Stacie says, "In September of 2018, I was diagnosed with colon cancer. In January 2019, I was admitted to the hospital for emergency surgery, where Nichole works. There were so many complications, and I bled out in surgery. Thank the Lord they were able to bring me back with CPR and 22 units of blood. I was in the hospital for four months with so many complications, and Nichole was there for me - both on the clock and off. I am so thankful to have Nichole in my life."
⁠
Nichole, thank you for being there for Stacie and those in your circle. Your kindness, goodness, and servant's heart do not go unnoticed. You are a truly remarkable friend and an amazing human!