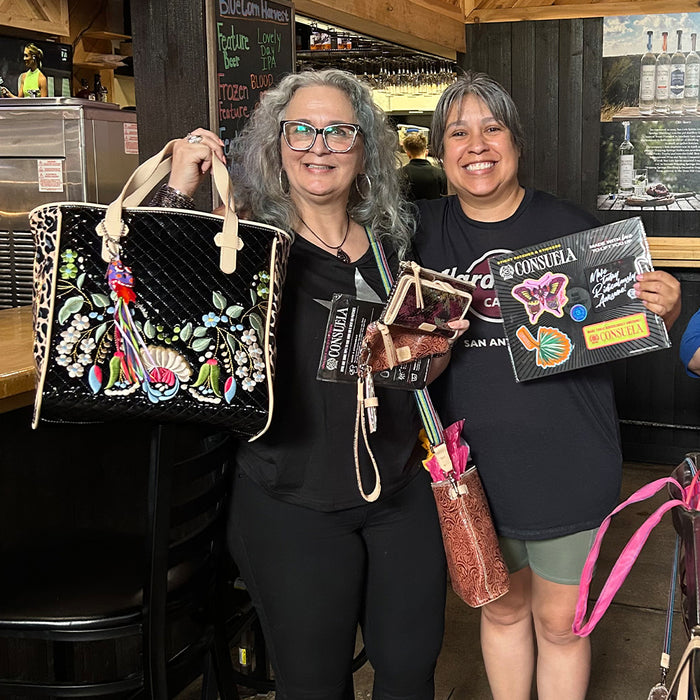 It's never too late for new beginnings and happiness, as long as you believe in yourself
Our Viva Babe Natalija and her nominator, Tina, became friends three years ago while working together in Georgetown, Texas. Natalija's exceptional kindness shines through at their workplace as she goes above and beyond for every customer, earning countless compliments. Tina fondly describes her as someone always ready to assist "ANYONE in ANY way, at ANY time!"
What truly sets Natalija apart is her unwavering support. Even after Natalija moved closer to home in Killen, their bond strengthened. During the most challenging times in Tina's life, as she cared for her sick father on hospice leave, Natalija called or texted daily. Despite the physical distance, Natalija's love and support made it feel like she was right there by Tina's side. Tina nominated Natalija, believing they would remain "lifelong friends."
Recently, Natalija embraced the role of a first-time grandma and celebrated her grandson's first birthday. She loves her whole tribe but possesses the incredible power to make you feel like her #1. Here's to friends like Natalija—may their presence light up our lives! 
Natalija's mantra, 'It's never too late for new beginnings and happiness, as long as you believe in yourself.'