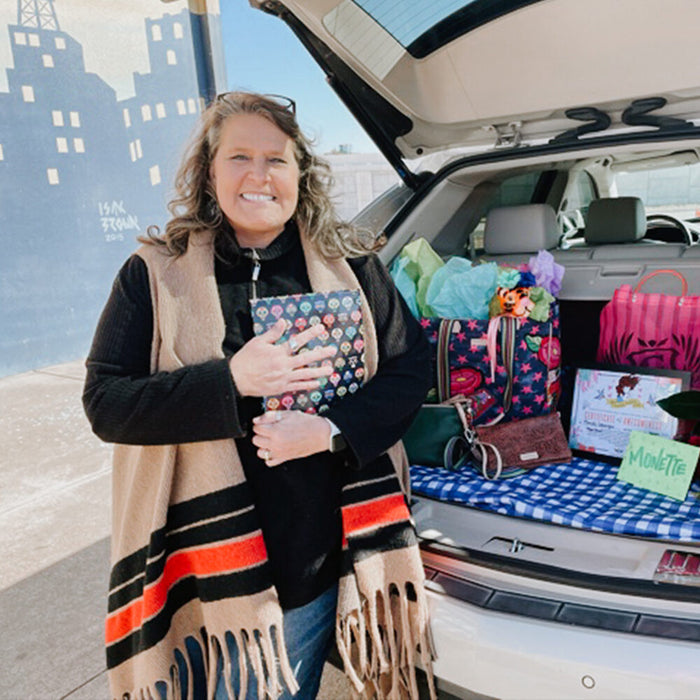 MONETTE IS JOY, LOVE, AND CARE BEYOND WORDS. SHE HAS TOUCHED SO MANY LIVES THROUGH HER YEARS OF PRACTICE. SHE IS THE HEART OF HER COMMUNITY.
Monette is a Nurse Practioner in Rockdale, Texas, and was nominated by her niece, Abbie. Abbie says, "To me, Monette is that loud and happy hello that dances from her kitchen as she prepares Thanksgiving dinner and drops everything to give you the biggest squeeze, Monette is the crazy car rides singing to 80's music with my siblings and cousins packed in her SUV as we headed on yet another glorious adventure, Monette is the calls that end with laughter no matter how the conversation began, and Monette is joy, love, and care beyond words."
⁠
Also, Monette is one of the few traveling nurses in her rural community and has continued to provide outstanding home care to her patients throughout the pandemic. Abbie says, "Monette works to make sure that not only her patients but others in the community are well taken care of and given the medical attention they need in a small town that no longer has a hospital available to them. She has touched so many lives through her years of practice. She is the heart of her community."
⁠
Monette shares her daily prayer/guiding principle, "Heavenly Father, open my heart and mind to the knowledge and needs of others. Fill me with the Holy Spirit and let It radiate through me. Guide my hands and tongue during all interactions so that I may have a positive impact on all those I come in contact with."