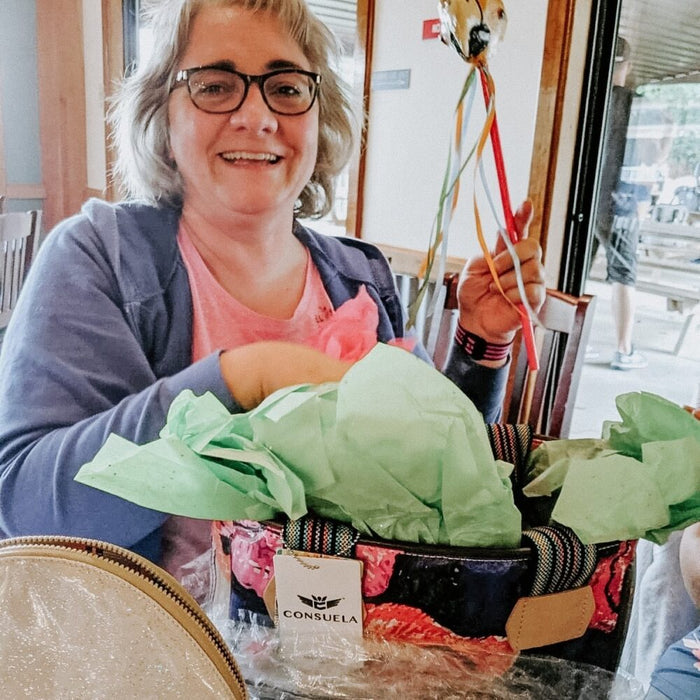 THAT'S HOW HER MIND WORKS, IF THERE IS A MOUNTAIN, SHE NAVIGATES AROUND IT, IF THERE IS A RIVER, SHE BUILDS A BRIDGE, ALWAYS FINDING HOPE IN HOPELESS SITUATIONS.
Michelle lives in Norton, OH, and was nominated by her sister, Christina. Michelle raised two beautiful kids singlehandedly. Michelle's daughter, Paige, found herself pregnant at 17. Christina shares, "we rallied around my niece and gave her the love and support that she needed. My sister always made sure Paige knew how loved she and her baby were and she helped her navigate the very difficult decision to place her son for adoption." Shortly after the adoption, Paige joined the Air Force, as she wanted to do something meaningful with her life. She was the first woman in her family to serve. During basic training, Paige fell deathly ill. Devastatingly, she passed away two weeks after completion. Christina continues, "I saw Michelle die just a little bit during that time."⠀
⠀
Paige lived and loved deeply, and Michelle wanted to honor her daughter's life and memory. "That's how her mind works, if there is a mountain, she navigates around it, if there is a river, she builds a bridge, always finding hope in hopeless situations. And so, the PAIGE Foundation was born! Pregnancy Adoption Information Guidance & Education ...P.A.I.G.E.," says Christina. The foundation serves birth moms with assistance and support throughout their journey.

Not only does Michelle work tirelessly running the PAIGE Foundation, but she also works full-time, and is finishing her college degree after 35 years. She will graduate this Spring with an Arts & Sciences Degree, plus she is an incredible writer. One day she hopes to write a memoir.⠀ ⠀

Michelle, we are in awe of your courage and tenacity. Thank you for embracing hope and empowering others. Paige's light continues to shine.