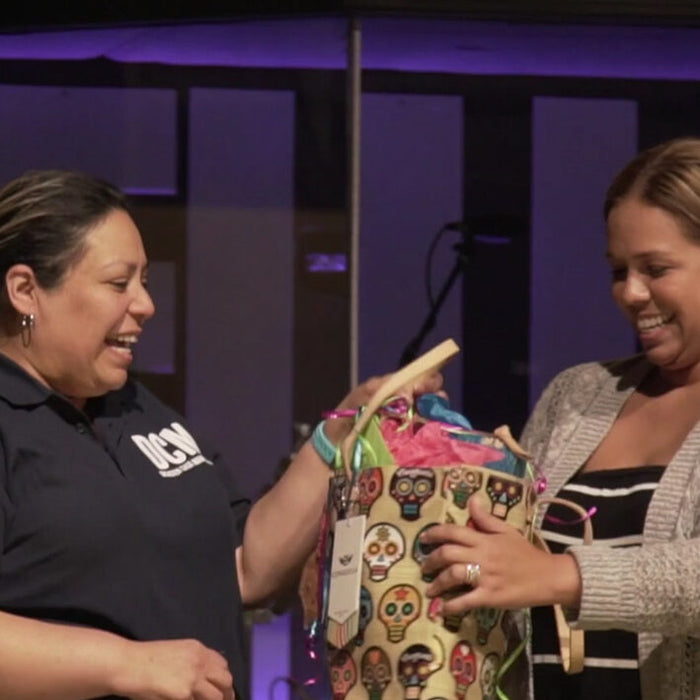 MELISSA
SAN ANTONIO, TEXAS
MELISSA IS KNOWN AS "SISTER" BECAUSE SHE LOVES EVERYONE LIKE FAMILY.
Viva Babe Melissa is known as "Sister" because she loves everyone like family. She's devoted her life to helping others during extremely difficult times, working as a Deputy Director of Immediate Disaster Case Management. For the past two years, Melissa has focused her efforts to help victims of hurricanes Harvey and Maria to rebuild their lives, and her impact has been awesome!

Melissa's friend, co-worker and nominator, Patsy says: "[Sister] has become a permanent member of my family, and working with her has been one of the best parts of my job. I look forward to texting her, calling her, or stopping by to see her every day because she's just normal, down-to-earth, and always takes time to listen, give a hug, and share a laugh with."

Melissa, we need more Babes in the world like you! We're so happy you're our Viva Babe!