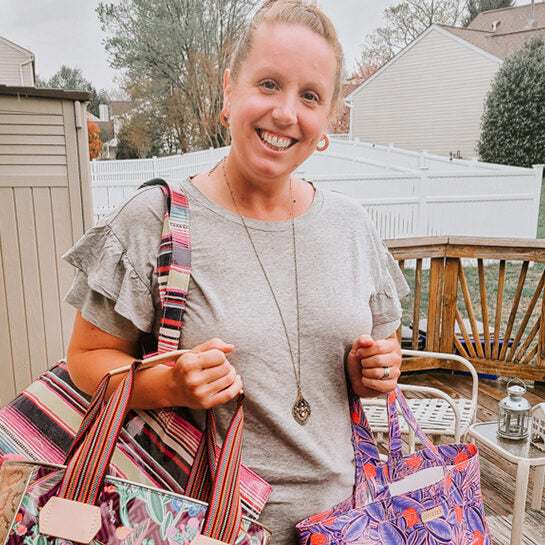 MELISSA
PIKESVILLE, MARYLAND
WE WORK TOGETHER AS A FAMILY AND NO MATTER WHAT'S ON HER PLATE, SHE'S NEVER TOO BUSY TO HELP OUT.
Melissa lives in Pikesville, Maryland, and is a high school Special Education teacher. Her nominator Kate says, "My son has special needs (deaf, autism, epilepsy) and previously had some terrible experiences/educators when he was in elementary school. In middle school he was in a semi-private setting so when it came to going to high school back in the public sector, I was nervous... would I have a supportive team, would teachers be my eyes and ears and help him as I would, or would it be a repeat of prior years? Well, Melissa was assigned as his head teacher and as his support leader, and from our first meeting, I knew we'd be OK. She's caring, always sharing, patient, and did I say an excellent teacher?"
⁠⁠
Melissa has assembled a team of SPED teachers that always have their students' best interests at heart. Kate says, "She's picked a team of special educators that TRULY care about the whole child and that child's family- the way special education should be! We work together as a family and no matter what's on her plate, she's never too busy to help out." ⁠⁠
⁠⁠
Melissa, thank you for your dedication to your students and their families and for being a genuinely kind and compassionate soul! You make the world a better place. Happy 1st Mother's Day!