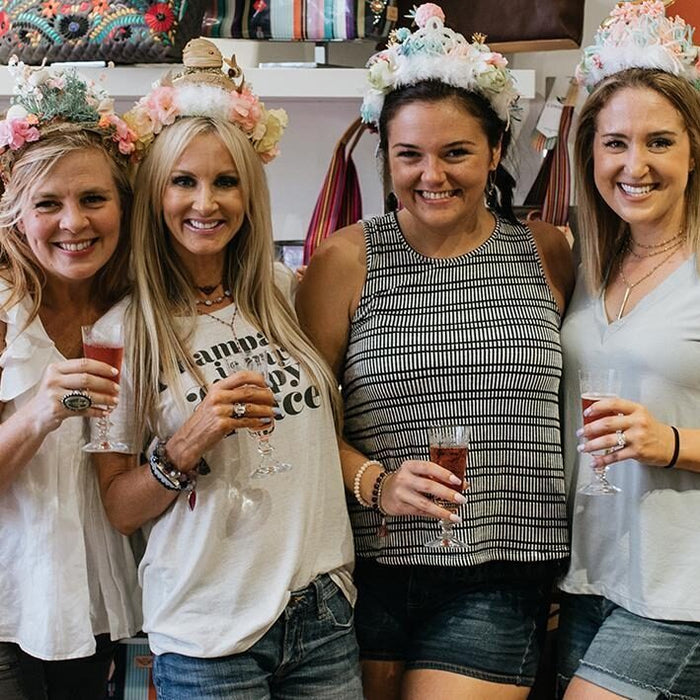 SHE HAS DIRECTLY GUIDED THOUSANDS OF GIRLS, MOLDING AND SHAPING THEIR CHARACTER THROUGH THEIR FORMATIVE YEARS, AND LEAVING LASTING IMPRESSIONS ON THEIR HEARTS.
Meet Viva Babe, Mel!

What's the best way to Consuela-brate a one-of-a-kind like Mel? With a little pink champs of course!!

Mel has been a dance director for one of the largest and most successful high school dance teams in Texas for over 20 years! She has directly guided thousands of girls, molding and shaping their character through their formative years, and leaving lasting impressions on their hearts. Her former students have shared stories of the ways Mel has positively influenced their lives and laid the foundation for their future successes, in college and their careers. The impact Mel has had on her students is incredible, but there's even more to her story! Mel is also the co-owner of several fitness centers in the Dallas-Fort Worth area, @zyn22_ , and she shares her positivity daily as she teaches classes, motivating her students to give and achieve their absolute best!! She leads by example, with a servant's heart, and regardless of any hardship in her own life, she is an unwavering positive force. We are so thankful for you, Mel, for lifting our future, and for touching our hearts!