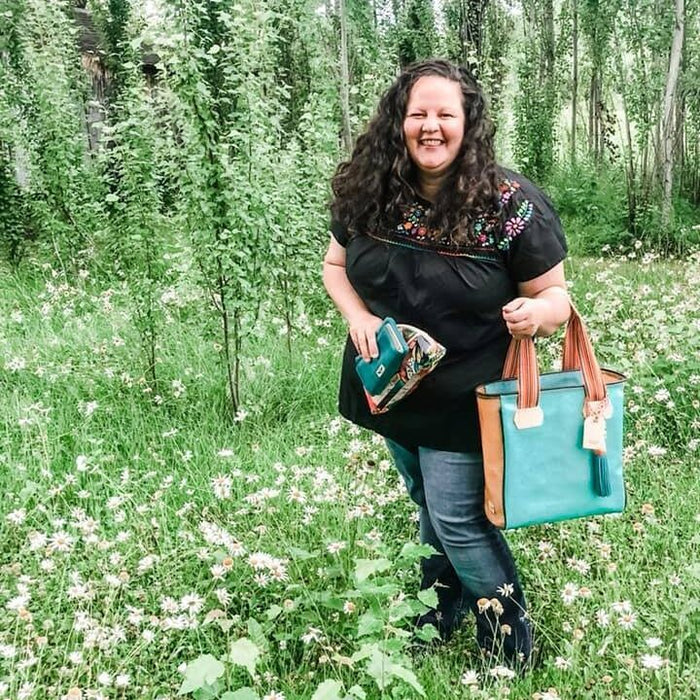 SHE HELPS BEFORE THERE IS A NEED AND GIVES WHEN NO ONE ELSE WILL; SHE BELIEVES THAT ANYONE CAN MAKE A DIFFERENCE.
Chef Mary lives in Dickinson, TX, and was nominated by her friend of more than a decade, Aura. Mary is a professional chef, has three biological children, plus she is raising her nephew as her own. In addition to raising a family, she is an incredible chef, teaches culinary arts at a local community college, and is a natural leader. Mary rallies her village of volunteers to support the community in times of need and uses her culinary skills as a power for good. Aura says, "She helps before there is a need and gives when no one else will; She believes that anyone can make a difference!"

When Hurricane Harvey wreaked havoc on her community, Mary spearheaded a fundraising campaign, raising money for the teachers and school staff who lost everything. She prepared a barbeque fundraiser and organized other drives, accumulating over $8000 to give to those impacted.

Following the tragic school shooting a year ago in neighboring town Santa Fe, Mary organized a community dinner in just 12 hours, saying she just felt like they all needed to be together. This horrific event was also the impetus for Mary to start Chef's Table Charities, a non-profit geared to aid students and teachers in a time of crisis.

Mary's selfless acts are never-ending as Aura continues, "She never turns down an ask for help, all the while running her own home, being a mother and working as a professional chef!" Plus, you may even catch her in the midst of random acts of kindness, like buying a meal for a stranger.

So, CHEERS to Mary…she is most definitely the 'toast of the town' and a truly remarkable Viva Babe!