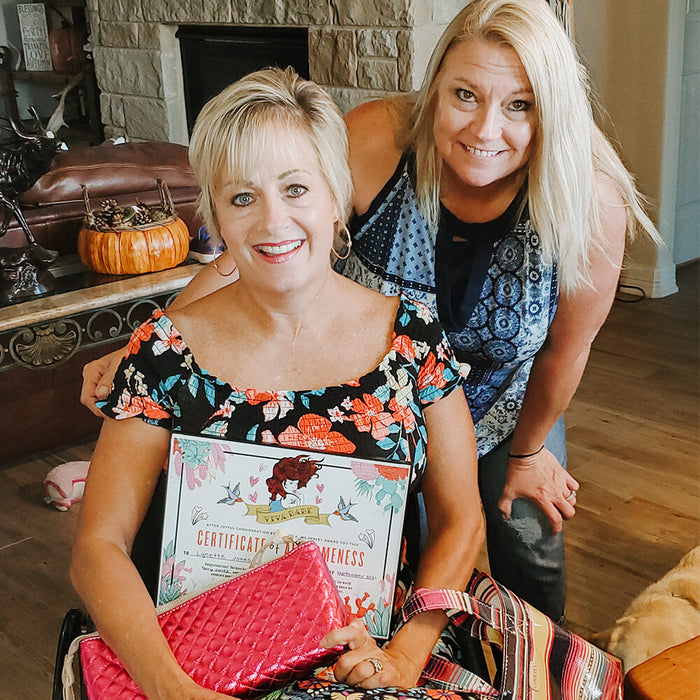 SHE IS NOT HANDICAPPED BUT HANDICAPABLE!! SHE MIGHT NOT HAVE HER LEGS OR HANDS BUT HER FAITH, LOVE FOR OTHERS AND LIFE CAN CHANGE THE WORLD.
Lynette lives in Belton, Texas, and was nominated by her husband, Terry. He says, "She is one of those people who changes the room when she rolls in. Her smile and quest for life are contagious. Her adult life started off very rough, a marriage that would end in divorce and a devastating car accident that left her a quadriplegic with a 4-year-old son to raise. Did that stop Lynette? Not even close. Lynette raised her beautiful son Kyle who is 27 now. She is a beautiful mother, sister, speaker, singer, and wife."

Lynette is a professionally trained singer, but her accident left her vocal cords and diaphragm paralyzed and unable to sing. Doctors delivered the news that she wouldn't sing again.

But they were "WRONG! Lynette sings all over Texas for churches, weddings, etc. Her voice is magical", Terry says. "Today, Lynette is part of a ministry that inspires people and ministers to people wherever she is called; Where else have you seen or heard of a quadriplegic that rides horses, tubes behind a boat, rides amusement park rides or gondolas in the Tetons?"

Terry says, "This little stick of dynamite is now my wife. We have been married 8 years in August. She is not handicapped but handicapable!! She might not have her legs or hands but her faith, love for others and life can change the world. It is an honor to know and love her."

Thank you, Lynette, for showing us how to truly harness positive energy, living life fully, and sharing your incredible abilities, including inspiring us!