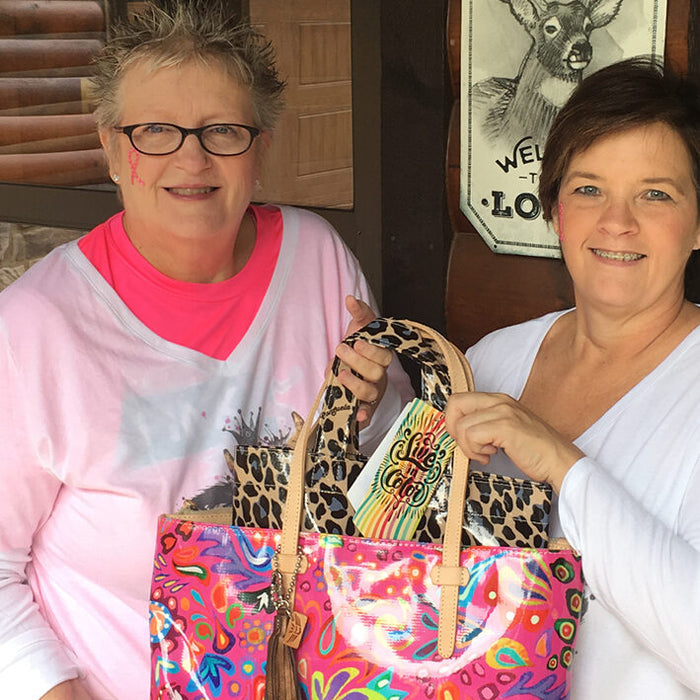 LUANN IS SELFLESS AND GIVES MORE TIME, MORE EFFORT, AND ALL OF HER HEART TO THIS ORGANIZATION
Eight years ago, with $1200 in her savings, LuAnn started Women Rock @womenrockinc, a non-profit organization to aid uninsured or underinsured women with their breast health.

In 2017, Luann and her team provided more than 800 mammograms and other breast health services to women in need. Financial support was also provided for those fighting cancer to help their families cover costs such as gas for doctor's visits and medication.

As part of Women Rock, Luann started Breast Friends, a monthly support group for women fighting breast cancer as well as for those who have survived it. Luann's nominator and friend Janis, who also serves as the VP for the organization's Board of Directors, says: " I am a 17-year breast cancer survivor and I make it a priority to attend these monthly meetings. She has created a sisterhood that cannot be described. We stand together in the hard times, we share tears, and we celebrate every time a survivor gets a "good report". LuAnn is selfless and gives more time, more effort, and all of her heart to this organization."

We're so inspired by you, LuAnn! Thanks for all of the good you bring to the world!