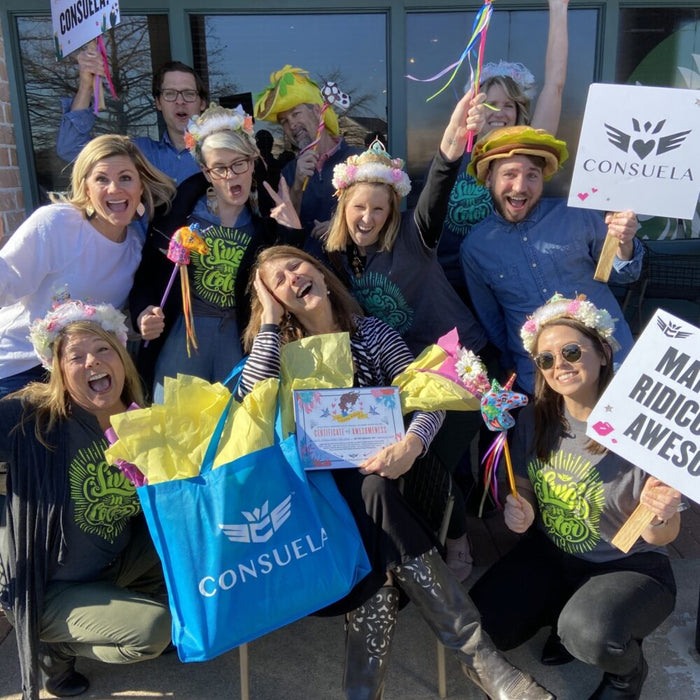 SHE IS THE MOST GENUINE, LOYAL FRIEND YOU CAN HAVE. SHE IS REAL AND DOWN TO EARTH. SHE EMPOWERS THOSE AROUND HER AND WILL BE YOUR GREATEST CHAMPION.
Viva Babe Lori is pure joy and an unending light! She is the Associate Dean of the University of Texas Undergraduate Studies and a Distinguished Professor in the Steve Hicks School of Social Work and was nominated by Katie, a friend, and colleague. Katie shares, "Lori is insanely involved with UT's Center for Students in Recovery, she's a nationally renowned researcher on adolescent substance use, and recently started 'SHIFT,' as in 'SHIFT' the thinking of the use of drugs and alcohol at the university level." She also started Austin's only recovery high school, University High School. Katie says, "Over 13 years ago, I sat in her living room with a group of people, and she was pitching this idea. She saw the need and just knew she had to make it happen. I sat there and thought, is there any way this grassroots effort could really become a reality. Lori did not give up, she made it happen, and she is saving lives daily by her work." Woah!!
⁠
Her amazing accomplishments in social work are just the tip of the iceberg! "She is the most genuine, loyal friend you can have. She is real and down to earth. She empowers those around her and will be your greatest champion," Katie tells us.

Keep dancing, Lori! We're in awe of your unstoppable energy and your commitment to lifting others. Thank you for being ridiculously awesome!