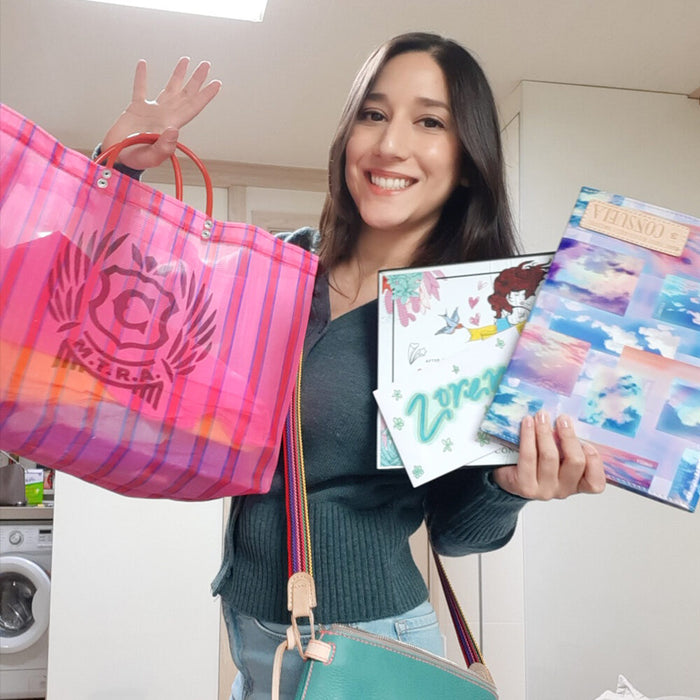 I REALIZED I HAD NOTHING TO STOP ME FROM GOING AFTER MY DREAMS OF TRAVELING THE WORLD. I GAINED CONFIDENCE IN THE NEW ME, AND I ALSO GAINED AN ATTITUDE THAT I LOVE TO USE.
Loren lives in Seoul, South Korea, and was nominated by her mom, Sandra. Loren was diagnosed with a rare form of uterine cancer at the age of 22. In a matter of days after diagnosis, she underwent intensive surgery to remove the cancer with a radical hysterectomy. As a result, she lost the ability to have children and has been struggling with medically induced menopause for the last eight years. Loren says in her blog, "This destroyed me: mentally, physically, and emotionally. But I was determined not to let this stop me from doing what I wanted to do. I changed my perspective and realized I did lose one ability but gained sooo much more. I realized I had nothing to stop me from going after my dreams of traveling the world. I gained confidence in the new me, and I also gained an attitude that I love to use."
⁠
And travel she did! Sandra says, "Despite everything she has been going through, she picked herself up and moved to South Korea to experience a different culture, as life is short, and we do not know what is around the corner for each of us. She is teaching English to young children, and it is very fulfilling for her. This is my extraordinary daughter, Loren!"
⁠
One of Loren's inspiring quotes from her blog, "The things that scare us the most have the potential to make us the happiest. I will continue to follow that fear in order to find happiness. If there is any way to change the life of others in a positive way while I am defeating that fear, then my life's purpose is complete."⁠
⁠
Yes, Loren, you are extraordinary! Thank you for showing us it is all about perspective, and for your bravery, as you walk the talk, actively pursuing and following your dreams, and positively impacting lives along the way.