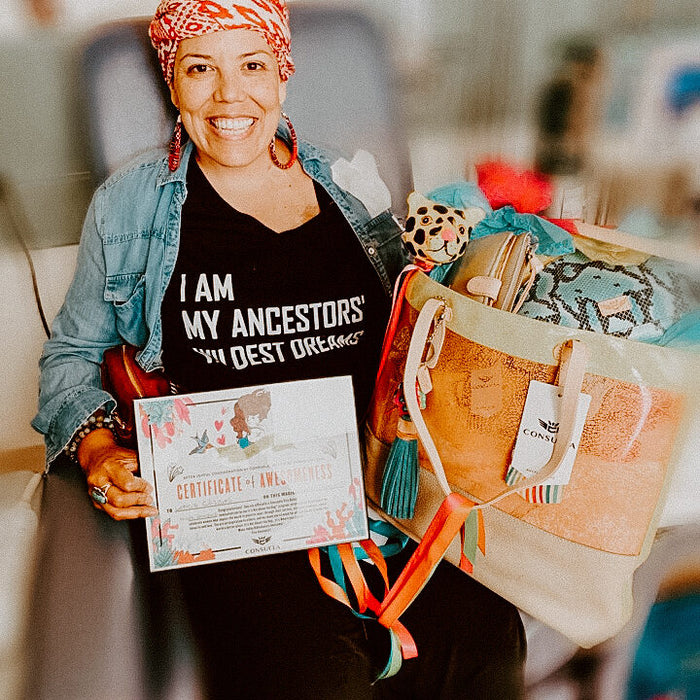 LETICIA
CHULA VISTA, CALIFORNIA
WHAT REALLY INSPIRES ME IS THE WAY SHE HAS BEEN ABLE TO TAKE THIS NEWS WITH A HEART FULL OF HOPE, A MIND FULL OF RESOLVE, AND A BODY FULL OF FIGHT! SHE WALKS IN LIFE WITH TRUTH, VULNERABILITY, AUTHENTICITY, AND COURAGE.
Leticia is a Lecturer at San Diego State who has dedicated her life to her community. Nicole, her sister, and nominator says, Leticia "is a dynamic multi-talented leader whose work has had an impact on many people and in countless ways. She made the decision to be the voice of our community with a focus on affordable and debt-free community college, opportunities and support for all, and workforce preparation and pathways." She's involved in a myriad of local initiatives, including the development of the San Diego Rapid Response Network, dedicated to aiding immigrants and their families in the San Diego border region. As a community health expert, she has focused on healthcare opportunities in underrepresented and disadvantaged communities in San Diego, working to make healthcare accessible to all. And, recently she ran for the Southwestern Community College Board, and after a year-long campaign, earned her seat, again committing to the people of her community. ⠀
⁠⠀
Nicole continues, "While the impact of my sister's work is impressive, her current battle is what has inspired me the most." As Leticia traveled to her first board meeting, she received a call from her doctor explaining that her yearly mammogram reflected devastating news, Stage 3c breast cancer. Nicole says, "To say the least, it was a cheap shot to the gut. However, what really inspires me is the way she has been able to take this news with a heart full of hope, a mind full of resolve, and a body full of fight! She walks in life with truth, vulnerability, authenticity, and courage." ⁠⠀
⁠⠀
Leticia, you are a warrior, and you got this! You will overcome, claim victory, and emerge stronger than before. Thank you for inspiring us to continue life's journey with positivity and hope.