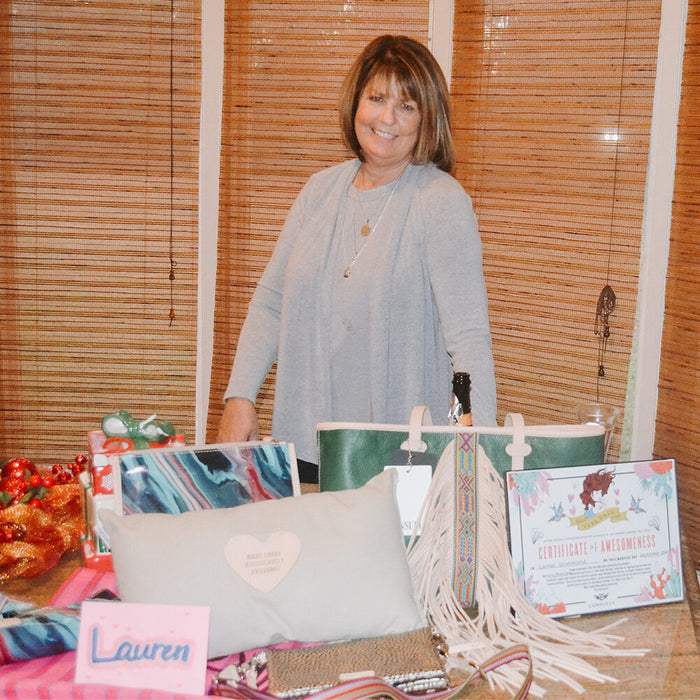 LAUREN
D'IBERVILLE, MISSISSIPPI
SHE IS ONE STRONG WOMAN - SHE FOUND LOVE AND LOST IT BUT FINDS A WAY TO HONOR HIM AND BE POSITIVE EVERY DAY NOW. I CONSIDER HER TO BE AN INSPIRATION TO THOSE AROUND HER, MY DAUGHTER, MYSELF, AND HER STORY IS A REALLY POWERFUL ONE OF TRUE SELFLESSNESS.
Lauren lives in D'Iberville, Mississippi, and was nominated by her friend, Beverly. Beverly says, "She has survived a failed first marriage, raised her two successful sons, and then survived a long battle with breast cancer. She is a successful Business Broker, Intermediary, and Consultant who has persevered through COVID and managed to find the love of her life, a VA ER Doc, Fred. They traveled for kayak races, bike races, and mini-triathlons and were so in love, healthy, happy, and adorable."

"He started feeling ill, and it was presumed to be COVID. It was not", Beverly says. "He was sent for tests, and he had lung cancer! They spent the next 12 months traveling to do everything they could together while he was under treatment and degrading. They were married in April '21. I took pictures at the small wedding. He passed away not long after."

"She is one strong woman - she found love and lost it but finds a way to honor him and be positive every day now. I consider her to be an inspiration to those around her, my daughter, myself, and her story is a really powerful one of true selflessness."

Without a doubt, Viva Babe Lauren, you are a gift to the world, an inspiration to others, and yes, you are that awesome.