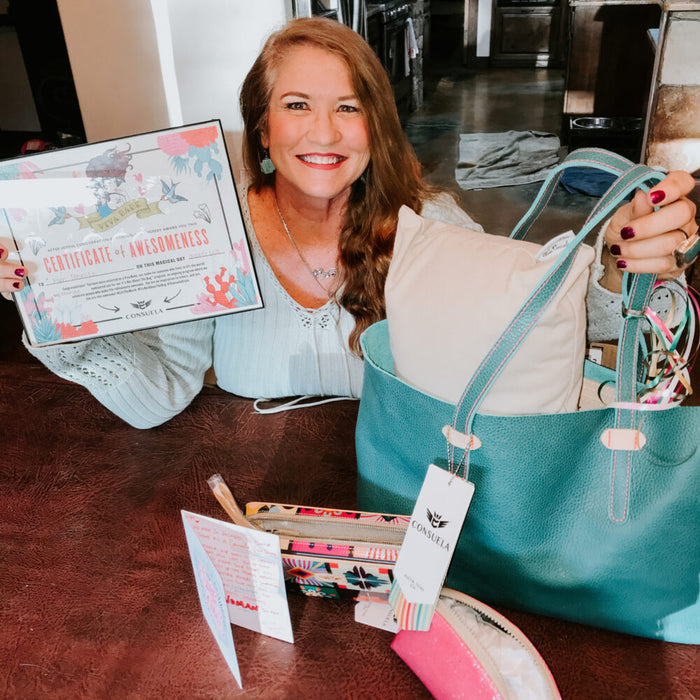 INSTEAD OF GOING INTO A DEEP DEPRESSION, SHE IMMEDIATELY TURNED IT AROUND BY STARTING A PROGRAM TO TRAIN SERVICE DOGS FOR TYPE ONE DIABETES AND ADDISON'S DISEASE AT A DRASTICALLY REDUCED COST COMPARED TO MOST.
Kim lives in New Braunfels, Texas, and was nominated by her husband, Raymond. Raymond says, "Kim was suddenly diagnosed with type one brittle diabetes and Addison's Disease along with a slew of other autoimmune diseases due to a genetic disorder. Instead of going into a deep depression, she immediately turned it around by starting a program to train service dogs for type one diabetes and Addison's disease at a drastically reduced cost compared to most." Always looking to the bright side, Kim believes she was given diabetes to help others by training diabetic alert dogs (DADs), so she fueled this new passion by founding Lone Star Diabetic Alert Dogs (
http://www.lonestardiabeticalertdogs.com/
)! DADs alert their diabetic owners when they are experiencing low or high blood sugar events before they become dangerous. ⠀
Raymond continues, "She is the second diabetic trainer in the nation and has graduated 35+ teams in 6 years. Every day those dogs save the lives of their handler." Ditto is Kim's DAD. He is her constant companion, and he has saved her life multiple times. Ditto was even named National Geographic Books 'Worlds Most Devoted Dog' in 2013." Read Ditto's adventures,
https://www.facebook.com/DittoTheDiabeticAlertDog/
Kim says this is the most rewarding thing she's ever done! Cheers to you, Kim! You inspire us with your drive to turn your lemons into the most rewarding LEMONADE, with hope and purpose to help others!