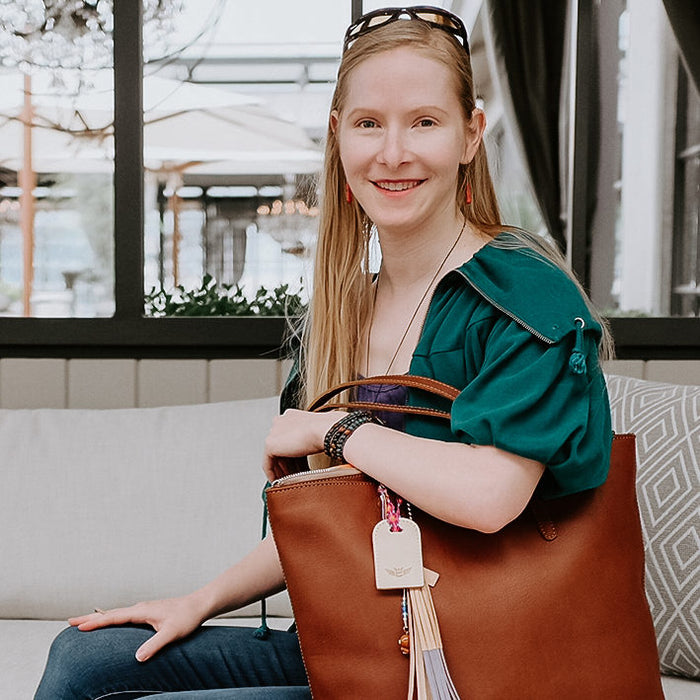 Meet Katrina! She is the living embodiment of one of our fav Consuela core pillars, Lift the World! As the founder of Empowered Acro, Katrina literally lifts people both physically and emotionally! Through her Empowered Acro @empoweredacro yoga school, she is able to encourage individuals to request and provide support, find patience with the process of growth, and communicate with compassion....and do some amazing flying! If you are new to the term acro yoga, please check it out. In layman's terms, it's a super cool acrobatic practice that involves a lot of lifts and positions with at least one partner. There are lots of physical and emotional benefits that are known to be part of the joy it brings! We first learned about Katrina from a student who has been inspired by her personal journey and caring for others.

As we constantly learn in life, those who give of themselves, always receive more than they give; so it's not surprising that Katrina says she is honored to share the best parts of her journey with others who seek community, self-confidence, and fun! Katrina continually strives to share the gift of strength through the practice of acro yoga and has a scholarship program that is a true gift and light for others and the community.

Katrina, we celebrate you today! Thank you for being a bright light, and for encouraging and inspiring others to Lift Each Other Up!