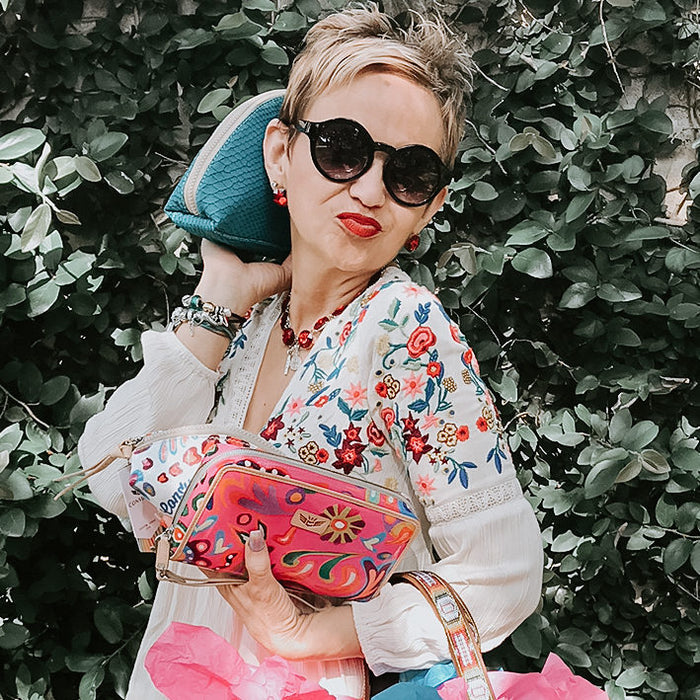 JUST WIPE IT OFF, IT'S GOOD TO GO. THAT'S LIFE. YOU DON'T KNOW WHAT'S GOING TO HAPPEN.
Wow... Julie truly touched our hearts! She was told 20 years ago, while pregnant with her daughter, Alis, she had two months to live. She's been fighting breast cancer for 25 years and has been stage four for 20 years. Does that get her down? Heck no!! She goes to chemo every 21 days and carries her Orange Crush Consuela. She says, "Just wipe it off, it's good to go. That's life. You don't know what's going to happen."

As she fights this courageous battle with a smile on her face, she also lifts others on a similar journey. Julie and her daughter Alis make fleece blankets for chemo patients and for the children's hospital oncology department. And, Julie visits the pediatric oncology center to paint the nails of young cancer patients. She is a giver; a giver of love, a giver of good vibes, and a giver of strength. Julie, you are amazing, an inspiration, and a true Viva Babe!