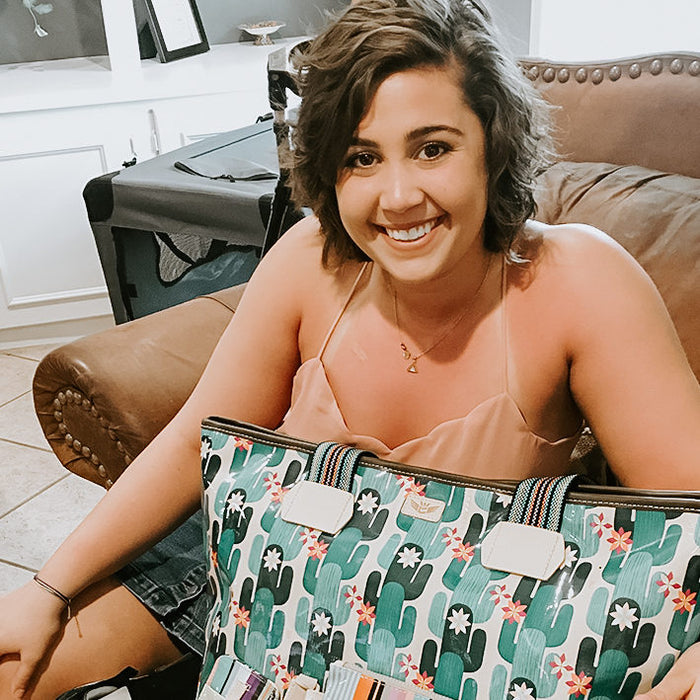 WE HEAR THE SAYING, "LIVE LIFE TO THE FULLEST", ALL THE TIME, BUT DO WE ACTUALLY DO THAT!? WHEN I WAS DIAGNOSED WITH CANCER I LEARNED TO REALLY LIVE EACH DAY AS IT WAS MY LAST AND TO MAKE A DIFFERENCE BY BEING DIFFERENT.
Jillian is a champion and a true inspiration. At just 21 years of age, she's endured more than most people ever will, and has turned her journey into one of triumph and positivity.

In 2016, as a freshman collegiate athlete, she was comfortable competing on the volleyball court but had to learn to fight in a completely different way; Jillian was diagnosed with a rare pediatric bone cancer called Ewing Sarcoma. She was forced to take time off college and had to endure 26 rounds of chemotherapy along with amputation of her left leg. She remained positive and smiled her way through her chemo treatments.

Now, just 2 years later, she has focused her attention on spreading awareness as a spokesperson for multiple childhood cancer foundations and has created a foundation called @LivenLeap to help other adolescent and adult patients LEAP (Live Every Adventure Possible). She is also training for the USA women's sitting volleyball team hoping to make the team for the Tokyo 2020 Paralympics.

Jillian shared with us, 'We hear the saying, "live life to the fullest", all the time, but do we actually do that!? When I was diagnosed with cancer I learned to really live each day as it was my last and to make a difference by being different!'

Jillian, you have touched us in a way that we cannot put into words. Your foundation, your positivity, your zest for life are beyond inspirational. Thank you for being you!