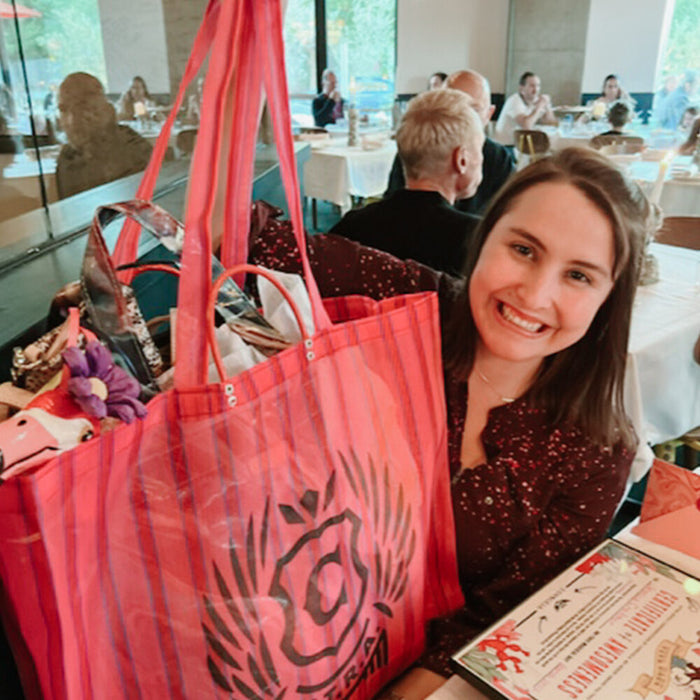 JESSICA
MISSOURI CITY, TEXAS
SHE MAKES THE WORLD A BETTER PLACE WITH HER SUNSHINE AND RAINBOWS ATTITUDE. MY MOM HAD A SAYING, 'LAUGH HARD, HANG TOUGH, LEND A HAND,' THAT IS JESSICA.
Jessica is a Project Manager for B.I.G. Love Cancer Center in Houston, Texas, and was nominated by her mom, Lou. Lou says that Jessica has always been an advocate for the underdog, standing up for kids who were being picked on in school. Lou says, "She has experienced a lot throughout her life, including much loss, an abusive relationship, and her own health problems. Throughout all of this, she still is the first one to jump in when help is needed." She previously worked for an organization that helped children removed from homes because of drug use or abuse. Lou says, "She also volunteered with me at Texas Children's Hospital playroom where the kids diagnosed with cancer would play. It was their safe, fun place. We lost a lot of our little friends to cancer."

Currently, in her role at B.I.G. Love, Jessica "is in charge of getting tangible needs like meals, clothes, toys and whatever else the families need that have a child diagnosed with cancer," Lou says. "When a child is diagnosed, they can be in the hospital for months at a time. The hospital provides food for the child, but not the family who has to stay there. More times than not, one parent has to quit their job to be at the hospital. B.I.G. Love comes in and gets a list of what they need - food, clothing, furniture, and even paid rent. Jessica always comes through with what these kids need or want. She will search everywhere for a special toy for a child even when she knows that child might not make it more than a week."

Lou says, "She makes the world a better place with her sunshine and rainbows attitude. My mom had a saying, 'Laugh Hard, Hang Tough, Lend a Hand,' that is Jessica."