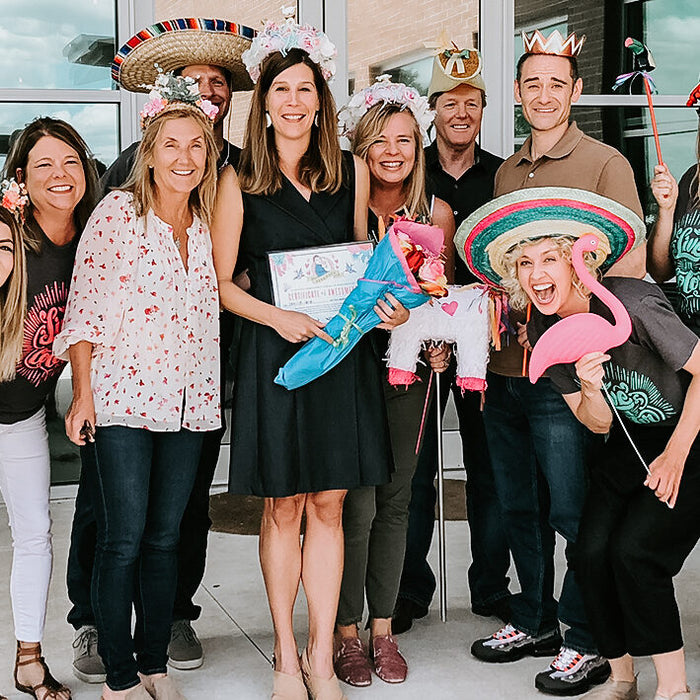 REACH OUT TO SOMEONE EVERY DAY, WHETHER IT'S GOING ABOVE AND BEYOND TO HELP SOMEONE WITH A SPECIFIC NEED, OR LENDING AN EAR, OR EVEN SIMPLY OFFERING A FRIENDLY SMILE…YOU NEVER KNOW WHEN SOMEONE IS HAVING A BAD DAY.
We're pleased as punch to celebrate Viva Babe, Jennifer! This was an extra fun event because we got to partner on Jennifer's surprise with one of our fav Austin-based businesses @amysicecreams!

Jennifer is a successful businesswoman who has focused her career in the finance sector. She's currently the CFO of @communityimpactnews , an Austin-based hyper-local news publication servicing greater Texas and Arizona. She is deeply committed to the small business network in the community.

Even with a thriving career and the business of mothering two teenage boys, Jennifer focuses her life on kindness to others: "Reach out to someone every day, whether it's going above and beyond to help someone with a specific need, or lending an ear, or even simply offering a friendly smile…you never know when someone is having a bad day."

Jennifer, you make us so proud! May you continue to share your brilliance and love with all!