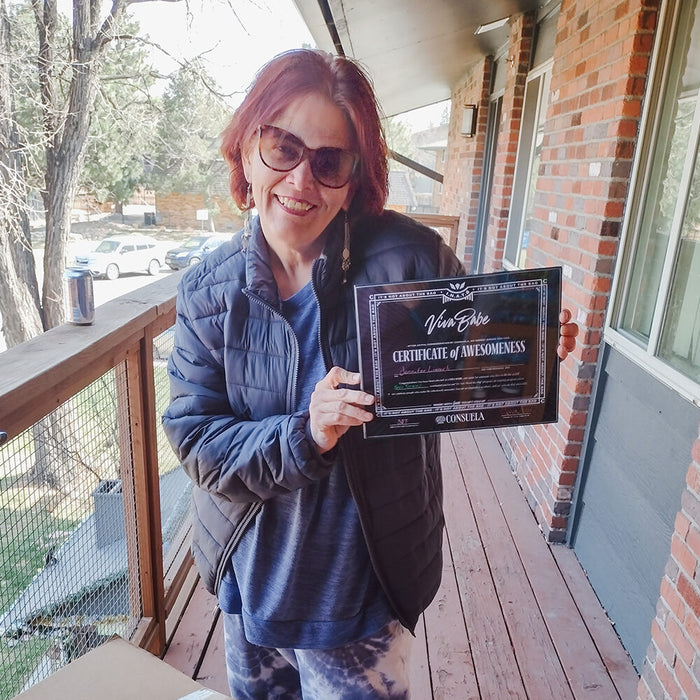 JENNIFER
BOULDER, COLORADO
JENNIFER DECIDED TO CREATE A SPACE FOR HERSELF AND OTHERS BY STRUCTURING FEET FORWARD, WHICH PROVIDES A VARIETY OF SERVICES, INCLUDING PEER SUPPORT AND NAVIGATION.
Jennifer is the founder and Executive Director of Feet Forward, a peer-led 501c3 serving the Boulder, Colorado area's unhoused community. Jennifer was nominated by her peers, the Feet Forward volunteers; they share, "Jennifer is a previously chronically homeless individual. After a three-year-long process, she exited homelessness and began collecting socks under an initiative called Save-a-Toe and distributing them. She chose socks because of her direct experience with frostbite on her left foot while homeless. After two years of this outreach initiative, Jennifer decided to create a space for herself and others by structuring Feet Forward, which provides a variety of services, including peer support and navigation. Feet Forward just completed its first fiscal year."
In 2021, Feet Forward:
-Served an average of 100 individuals experiencing homelessness weekly
-Served over 5200 hot meals
-Distributed over 3000 pairs of socks
-Created over 350 connections to local partners, increasing service engagement and expediting housing processes that end homelessness
Not only is she changing lives for the unhoused in Boulder, but she's making a difference across the state. She's close to earning her undergraduate degree in Human Services at Colorado State University. Plus, she sits on Boulder's Housing Advisory Board and many others, including the state of Colorado's Department of Local Affairs, Lived Experience Advisory Panel.
Learn more,
https://www.feetforward.org/