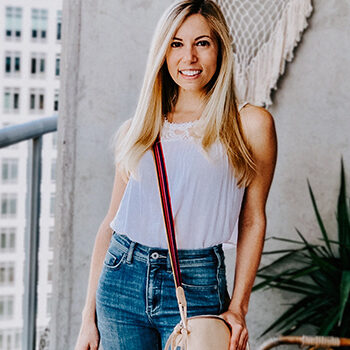 HER ROLE IS PIVOTAL TO ENSURE THAT THOSE VULNERABLE IN OUR COMMUNITY GET THE TESTING THEY NEED.
Jennifer is a Physician Assistant (PA) in Austin and was nominated by her friend, Sarah. Jennifer works in neurology in a local hospital and is currently part of a COVID-19 response team, providing e-visit screening to patients and making recommendations based on first impressions. Sarah shares, "Her role is pivotal to ensure that those vulnerable in our community get the testing they need."

Sarah continues, "When she's not working her shifts, she spends her time sharing ways we can band together and help one another through these challenging times." Jennifer aims to bridge the gap between healthcare and public health awareness with her social media posts. She shares the realities of our current situation in healthcare as well as advocates for local businesses. Jennifer reminds us that if we want to frequent our local establishments after this is over, we need to support them now. She puts this in practice by purchasing e-gift cards from local businesses and gifting them to friends to cheer them up, a win-win for all!

Jennifer says her goal during this time "is to arm people with the emerging facts about COVID-19 and to empower them with tangible, accessible, at-home avenues for positive impact in both the health and economic crises at play."

Sending all our love and virtual hugs to you, Jennifer! Thank you for your dedication to lifting the world and your ridiculously awesome compassion for others!