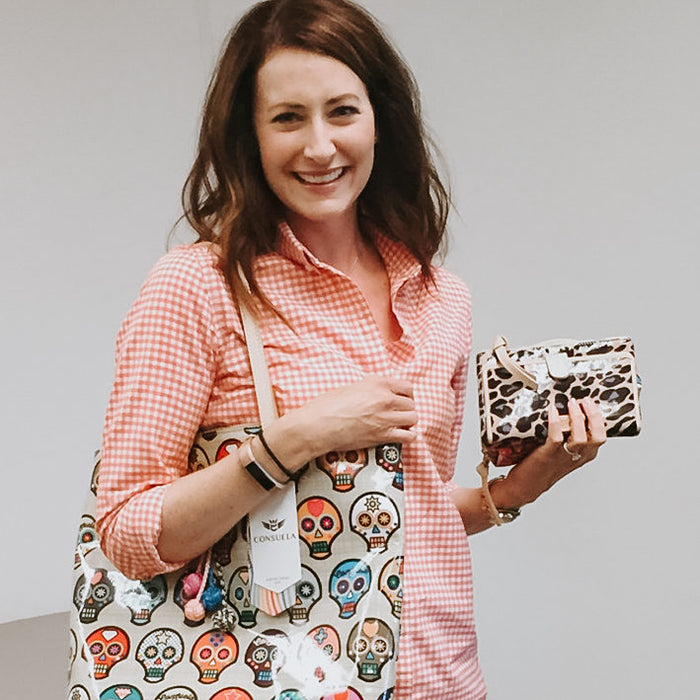 HER DEEP LOVE OF THE BEATLES AND HER SLOGAN, "LET IT BE" (WHICH SHE HAS TATTOOED ON HER FOOT) PROVIDES HER THE STRENGTH TO CARRY ON THROUGH ANYTHING!
Viva Babe Jen pours her heart and soul into her family and her work. She has two boys, is a soccer mom, and works for Youth Entrepreneurs, a non-profit in Kansas. Working for a non-profit organization, she helps spread the great work that they do across the nation. Youth Entrepreneurs equips young people with the values and vision to pursue their dreams. They strive to change the mindsets of young people, so that they believe in themselves and what they can accomplish.

In addition to her strides to promote and positively influence youth entrepreneurship, Jen maintains positivity on the personal front, too! When things get tough, you would never know it because she always maintains a smile and a positive attitude. Her deep love of the Beatles and her slogan, "let it be" (which she has tattooed on her foot) provides her the strength to carry on through anything!

Yes! Here's to letting go of expectations and trusting in the outcome! So many times there is something better waiting for us than what we dreamed was the perfect outcome!