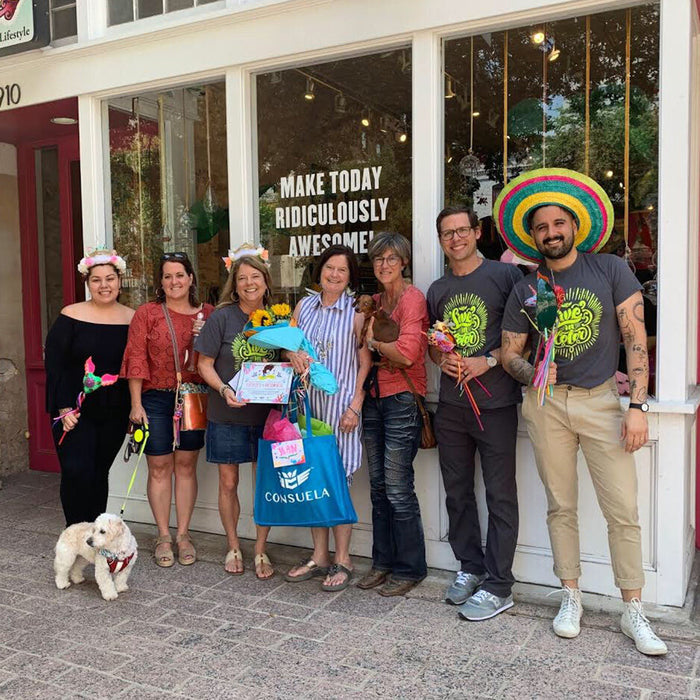 SHE CHOSE TO WORK IN A DEPARTMENT WHERE LIFE EXPECTANCY WAS MINIMAL, AND SHE DID SO TO SHOW HOPE AND PURPOSE TO DESPERATE FAMILIES.
Jean is the definition of ridiculously awesome! She is a retired Pediatric Cardiac Care Respiratory Therapist who lives in Nacogdoches, TX, and was nominated by her daughter, Heather. In 1984, Jean's first grandchild tragically passed away at 5 ½ months old after contracting Legionnaire's, a respiratory disease. Out of her grief and her determination to honor her granddaughter, Jean decided to enroll in college and become a respiratory and cardiac therapist. She wore a laminated photograph of her granddaughter on the back of her hospital badge every day for her 30-year career. She has since retired, but you can still find her helping families with children afflicted with respiratory diseases, even once driving 10 hours to donate blood to a toddler receiving a transplant. Heather shares, "she chose to work in a department where life expectancy was minimal, and she did so to show hope and purpose to desperate families."
⠀ ⠀
To add to her awesomeness, she's embraced her late husband's adopted daughter, Jennifer, whom the family had not seen for over 30 years. Jean has welcomed Jennifer into the family with open, loving arms and includes her as one of her own. Heather is thankful she "has a new sister" and Jean says, "you don't have to give birth to a child for her to be mine. For Jennifer to call me 'mom' is such an honor."
⠀
Always generous with her time, Jean learned to use an iMac in her 70's so she could serve as secretary of her quilt guild. Plus, she volunteers to cook for college students at her church, organizes family donations to support a community yard sale to send a group on a mission trip to Haiti, and sends handwritten cards and notes of encouragement to those who cross her path or her heart.