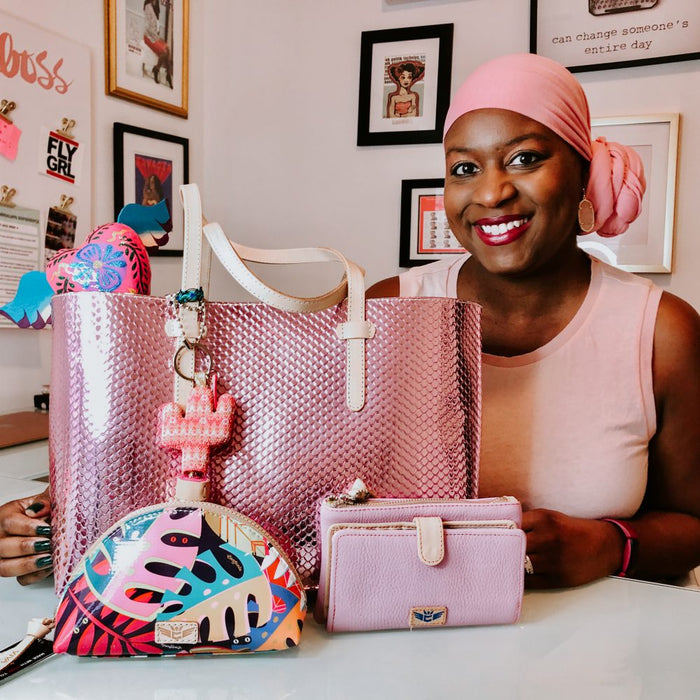 JAVACIA
BIRMINGHAM, ALABAMA
I WRITE MY WAY THROUGH MY WORST NIGHTMARE (CANCER) AND WRITE MY WAY TO THE LIFE OF MY DREAMS.
Javacia inspires folks from coast to coast through her award-winning online writing community of women called 'See Jane Write.' She is also a freelance journalist, has written for several national publications, and teaches English in a local Fine Arts High School in Birmingham, Alabama.
Javacia was nominated by Denise, a member of the online 'See Jane Write' community. Only meeting in person once, Denise had a fervent desire to nominate her and celebrate her awesomeness. Denise says, "Javacia has many accomplishments to her name and serves as an inspiration to all women and writers, both male and female. But who she is - is what I admire most… she is an overcomer and resilient spirit."
After conquering other setbacks, Javacia is now fighting her greatest foe, breast cancer. "She is a poster girl for survivor-hood," Denise says. Tapping writing's healing power, Javacia encourages her community to journal, saying, "I write my way through my worst nightmare (cancer) and write my way to the life of my dreams." When asked about her mantra, Javacia leans on this, "You're stronger than you think you are."
You are STRONGER, Javacia! You've got this! Thank you for being authentic in your journey, motivating others to pursue their hopes and dreams, and always moving forward with love and light.
Learn more about Javacia here:
https://seejanewritebham.com/