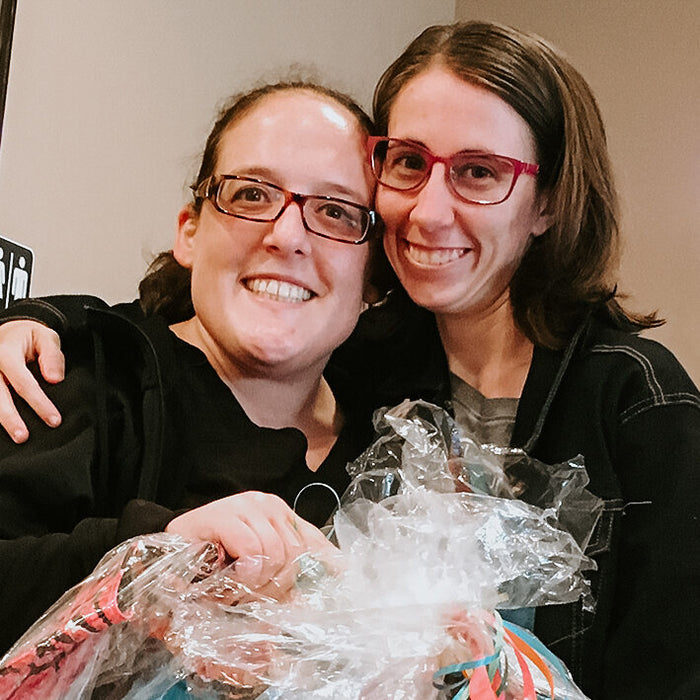 PLEASE HEAR ME, GIRL: THIS WORLD HAS ENOUGH WOMEN WHO KNOW HOW TO DO THEIR HAIR. IT NEEDS WOMEN WHO KNOW HOW TO DO HARD AND HOLY THINGS. -ANN VOSKAMP
Jackie willingly works seven days a week to provide care for people with disabilities. She strives to instill self-esteem in all her clients and works hard to help her clients progress to achieve all they possibly can.

Jackie was nominated by Lynnette, the mother of one of Jackie's clients, Kayleigh. Lynnette shared with us: "Jackie gives respect to the disrespected, companionship to the friendless and elevates the marginalized." I am fortunate to have her working with my daughter. I too benefit from her strength and encouragement. My daughter and I are so blessed to have Jackie in our lives. She is RIDICULOUSLY awesome and spreads awesome wherever she goes!"

Last but certainly not least, we just have to share words that Jackie lives by: "Please hear me, Girl: This world has enough women who know how to do their hair. It needs women who know how to do hard and holy things." -Ann Voskamp

Jackie, you leave us speechless with your love and service to others! We're honored to call you our Viva Babe!