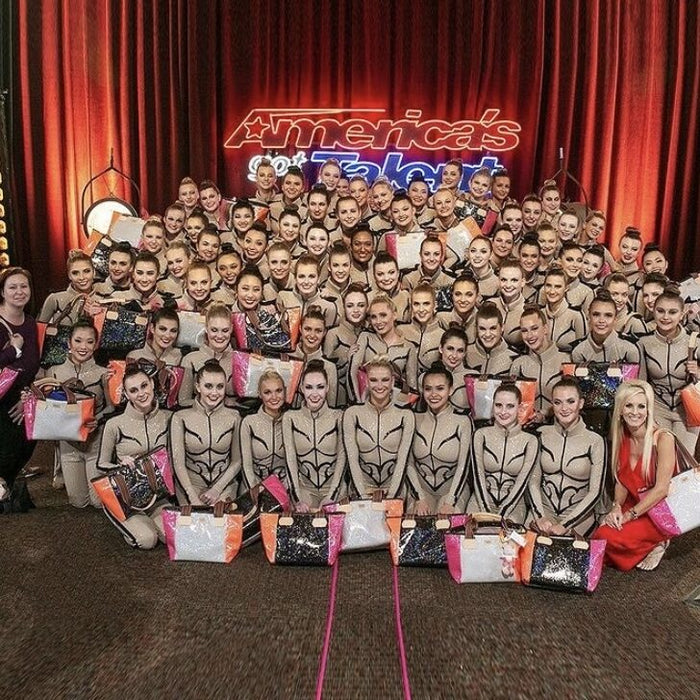 THIS GROUP OF SHINING STARS HAS CONTINUALLY DEMONSTRATED KINDNESS AND EMPATHY FOR ONE ANOTHER AND THOSE AROUND THEM; LIFTING OTHERS THROUGH THEIR THOUGHTFULNESS AND LOVING SUPPORT.
This dance team from Southlake Carroll, Texas, is known for their crowd-pleasing High Kick routines that create amazing illusions through their precision, intricate formations, and dazzling costumes. Through their dedication and teamwork, they have had many successes. We highly recommend checking out one of their viral videos on YouTube. So cool!!

This talented team was recently selected to audition for America's Got Talent, and we couldn't be more proud of them! Look out LaLa Land!! @agt @agtauditions

We were so impressed with their hard work, but when we learned from their nominator and team Director, Melissa Page, about their hearts, we became real fans. According to Melissa, this group of shining stars has continually demonstrated kindness and empathy for one another and those around them; Lifting others through their thoughtfulness and loving support.

We are so thrilled to watch you guys as you grow and bloom and become vibrant women out there conquering the world! All the good luck and vibes on the show. We'll be cheering for you!