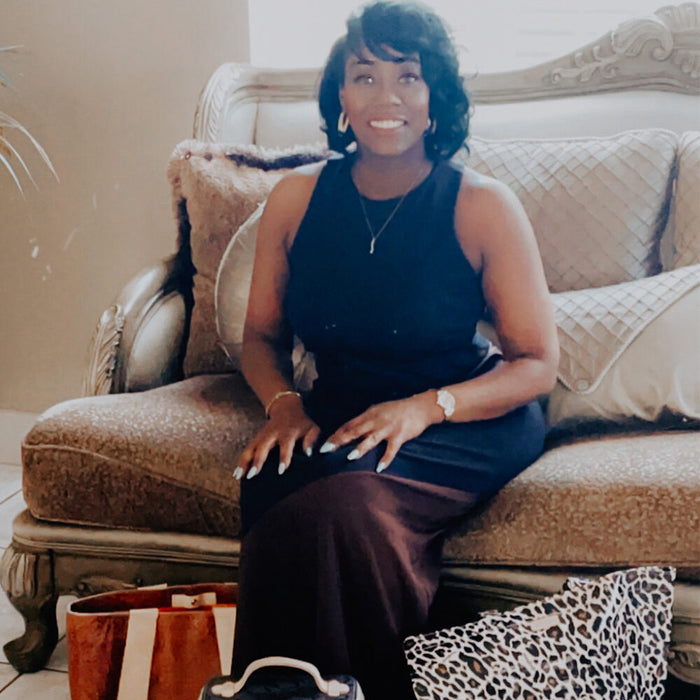 SHE IS A MEMBER OF THE DO TOO MUCH CLUB AND DISPLAYS IT BY COUNSELING, AND MORALLY AND FINANCIALLY SUPPORTING THOSE WHOM OTHERS HAVE GIVEN UP ON.
Through her determination to lift the lives of others, Ebony has dedicated her life to teaching and providing guidance and resources for her community. She's the founder and Executive Director of the Resource Room, a 20-year-strong non-profit community center in Miami, Florida. Lauretta is a colleague and friend and says, "She is a member of the do too much club and displays it by counseling, and morally and financially supporting those whom others have given up on. When her best friend from childhood was murdered, Ebony's broken heart opened to embrace everyone who had sorrow. When the clouds cleared a loving, caring, sharing Ebony became 'Champion' for the literal underdogs who felt forsaken."
⁠
Ebony is passionate about providing leadership and tools for success for local youth and families; She has an exceptional skill to empower others to see their potential. "She has a magical hypnotic personality that gives vibes of comfort, safety, and compatibility," Lauretta says. "She has been an inspiration through her life journey of mischievous teenage mom, educator, youth advisor, community activist, and motivational speaker. I love and believe in Ebony because she is whatever you need her to be during your moments of trials and tribulations."
⁠
Thank you, Ebony, for leading with light and love and inspiring others to see their possibilities.
⁠
To learn more, h
ttps://theresourceroom.org/⁠