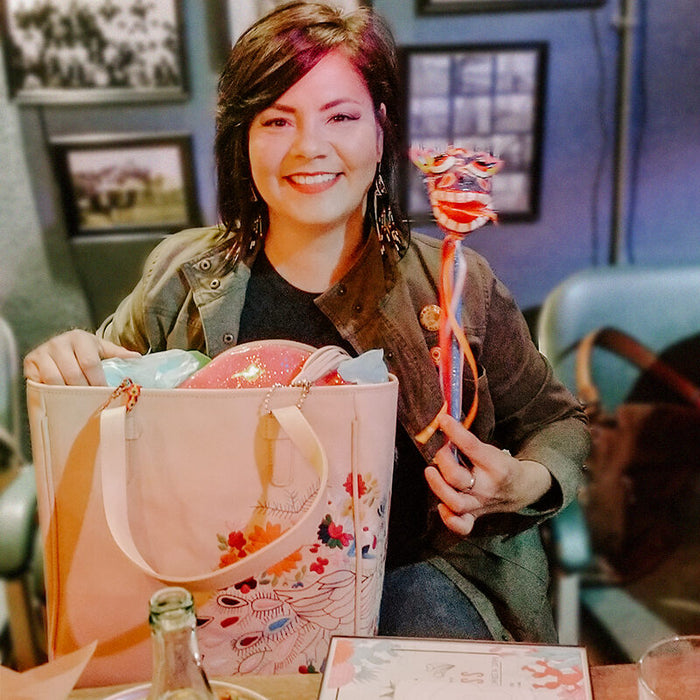 DR. LORI INSPIRES ME EVERY DAY IN THAT SHE PROUDLY PUTS HERSELF OUT THERE, ON THE LINE, RISKING IT ALL BECAUSE SHE KNOWS WHO SHE IS AND SHE RECOGNIZES HER POWER.
"Dr. Lori inspires me every day in that she proudly puts herself out there, on the line, risking it all because she knows who she is and she recognizes her power," her nominator Patricia shares. They met when Dr. Lori actively advocated for stray dogs that were roaming the streets in San Antonio, Texas. She brought awareness to the problem and sought treatment through a spay/neuter and foster/adoption program.
⁠
"Later on, we were brought together for a more pressing and heartbreaking matter," Patricia continues. She was hospitalized at the hands of a now ex-boyfriend. Dr. Lori is now a voice for victims of domestic violence, "public speaking about her experience just about anywhere and everywhere. She has created powerful tools to help convey her message that domestic violence is rampant in our city and county. She sees herself as a carrier of a message that can't be known or felt unless you've lived it. So, she's been one of our greatest teachers," says Patricia.
⁠
Dr. Lori also a single mom and a professor at a local community college. Patricia reveals, "she gracefully conveys all about her struggles as a mom, a single woman that also educates her students in Mexican American Studies. Her students move, inspire, and motivate her on a daily basis."
⁠
Dr. Lori, you inspire us! Thank you for putting yourself out there and for being a voice for others. Your tenacity, determination, and courage are making a difference.