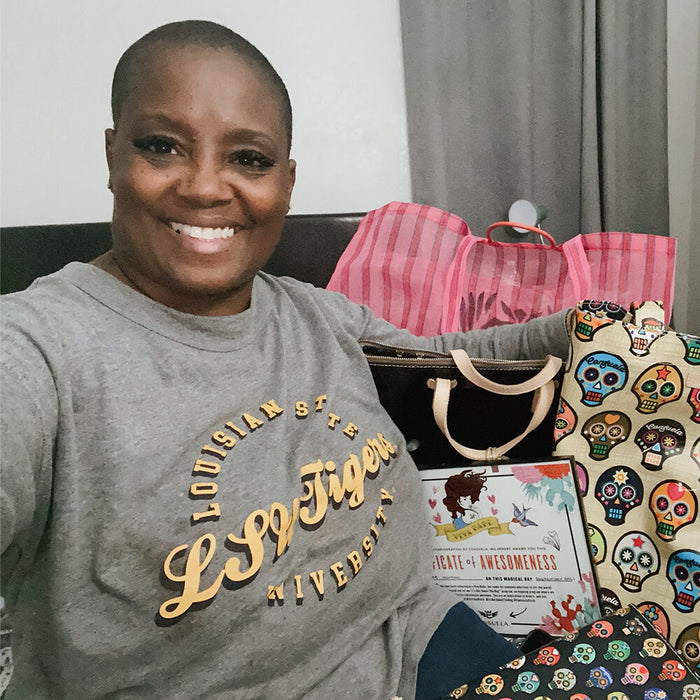 DR.
NEW ORLEANS, LOUISIANA
SHE IS A SOUGHT-AFTER SPEAKER, SERVING UP INSPIRATION AND MOTIVATION. SHE IS AN AFRICAN AMERICAN MOTHER (AND GRANDMA!) IN A MALE-DOMINATED FIELD--AND ON TOP OF ALL OF THAT, SHE IS HEARING IMPAIRED--BUT DOESN'T LET ANY OF THAT HOLD HER BACK FROM MAKING THE FUTURE OF OUR PLANET RIDICULOUSLY AWESOME.
"Renee is a national treasure! She inspires students of all ages to reach for the stars. She is a NASA engineer working on the Artemis Rocket that will go to Mars. She is also the author of a series of children's books on space science", Renee's nominator, Jami, says. Renee is a lifelong lover of science, advocates for diversity and inclusion in Science, Technology, Engineering, and Mathematics (STEM), and is a champion and mentor for youth eager to pursue a career in these fields.
Renee is a trailblazer, and her dedication and leadership are paving the way for others! She obtained a Ph.D. in Material Science with a concentration in Physics from the University of Alabama in 2011, as the first African American to receive this degree. Plus, she served as the President of the National Society of Black Physicists (NSBP) in 2016 and was the second woman to do so.
Jami says, "She is a sought-after speaker, serving up inspiration and motivation. She is an African American mother (and grandma!) in a male-dominated field--and on top of all of that, she is hearing impaired--but doesn't let any of that hold her back from making the future of our planet ridiculously awesome."
https://www.reneehortonphd.com/