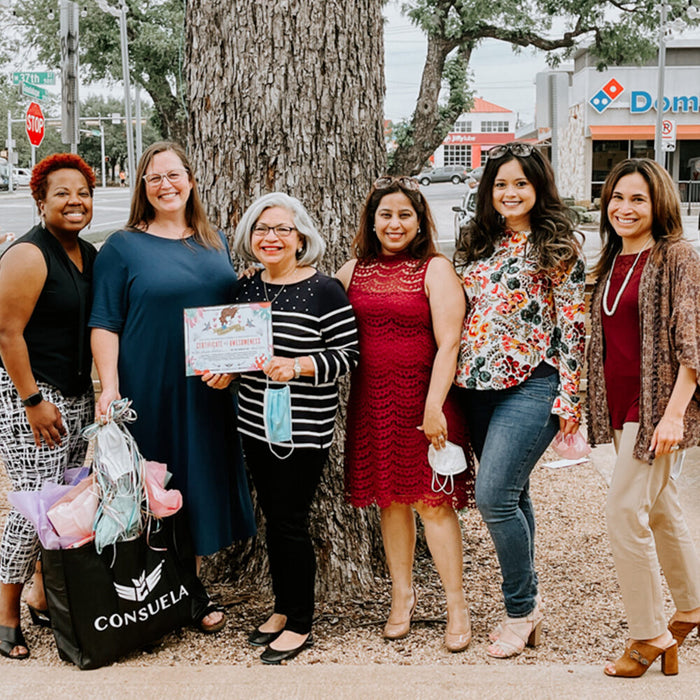 DR.
FREDERICKSBURG, TEXAS
MANY TIMES I WITNESSED HER TAKING MONEY OUT OF HER PURSE TO HELP A PATIENT PAY THEIR UTILITY BILLS OR BUY GROCERIES FOR THEIR FAMILIES.
Dr. Alyssa is an Oncologist and was nominated by her former Nurse Practitioner, Connie. As a cancer survivor, battling cancer as she entered medical school, Dr. Alyssa connects with her patients with empathy and understanding.

Dr. Alyssa worked in Houston's largest cancer center's county hospital serving the underserved and indigent community. Connie says, "Many times I witnessed her taking money out of her purse to help a patient pay their utility bills or buy groceries for their families. On one occasion when she was driving into work, she spotted one of her patients, who she knew was homeless, in his wheelchair taking himself to the hospital in the rain. She pulled over and loaded the patient and his wheelchair into her vehicle to drive him to the hospital. These are just a couple of examples of the selfless gestures she has been known to make for her patients to make her patients' days incredibly awesome."
⁠⁠
Plus, Dr. Alyssa learned to speak Spanish so she could communicate with her mostly only Spanish-speaking patients. Connie says, "Her patients love her, and oftentimes refuse to see other providers if she isn't in clinic. Not only do her patients love her, every person with whom she comes in contact feels like she is their best friend."
⁠⁠
Dr. Alyssa recently moved to Fredericksburg, Texas, to fulfill her dreams of practicing oncology in a small town. With her Certificate of Awesomeness in hand, she tells her kids she is now "certified awesome." ⁠⁠
⁠⁠
You most definitely are, Viva Babe Alyssa!