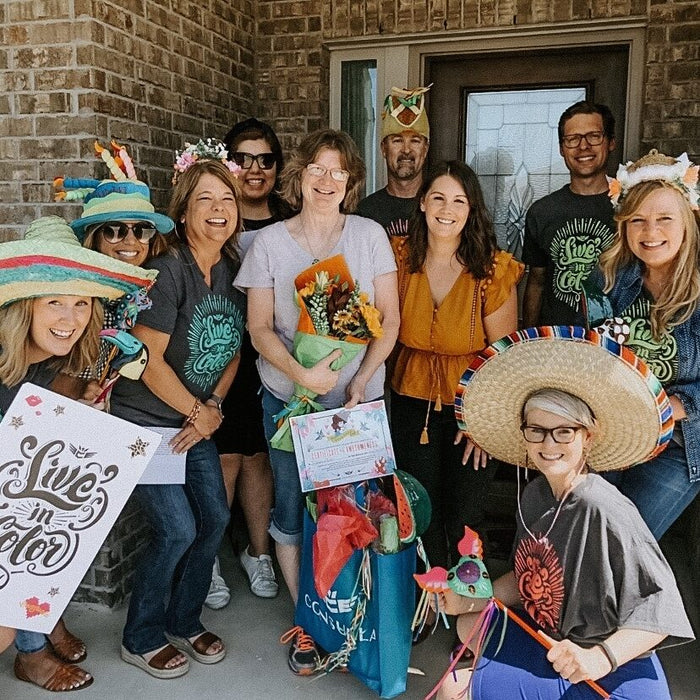 DEBBIE DOES NOT GET RECOGNIZED FOR HER GOOD WORK NEARLY AS MUCH AS SHE SHOULD. SHE TRULY DESERVES TO BE RECOGNIZED AND PAMPERED. SHE IS KIND, CARING, MODEST, AND HAS MADE AN IMPACT ON COUNTLESS KIDS' LIVES.
Debbie is a full-time volunteer and lives in Buda, TX. Debbie was nominated by Audrey, who works for the Cystic Fibrosis Foundation, where Debbie also volunteers. Both Debbie's children have Cystic Fibrosis. Tragically, Debbie lost her daughter, Amberlynn, to Cystic Fibrosis 7 years ago at the age of 22. Before she passed away, she was in the hospital frequently and spent many Christmases hospitalized. Over the years, Amberlynn witnessed other hospitalized children going without Christmas presents, which devastated her. So, she started Amber's Angels 15 years ago, with the mission to bring Christmas to these young patients, gifting local hospitalized children with presents. Amberlynn found purpose and direction in Gandhi's wise words, "…be the difference you want to see in the world."
Audrey shares, "When Amberlynn passed, Debbie was determined to keep her memory alive by continuing the good work of Amber's Angels. Debbie dedicated almost all of her time to collecting and distributing toys year-round to Dell Children's Hospital and the San Antonio Children's Hospital. However, Debbie does not get recognized for her good work nearly as much as she should. She truly deserves to be recognized and pampered. She is kind, caring, modest, and has made an impact on countless kids' lives."
Viva Babe Debbie, we appreciate you for all you do! Your dedication and generosity are nothing short of remarkable.
To learn more about Amber's Angels,
https://www.ambers-angels.org/⁠