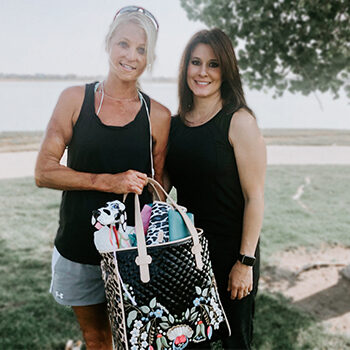 DANETTE
WINDSOR, COLORADO
YOU HAVE NO IDEA HOW MUCH YOUR COURAGE IS AFFECTING OTHERS. BY BELIEVING IN OURSELVES, YOU CAN TOTALLY INSPIRE THE PEOPLE AROUND YOU
Danette is a motivational speaker in Windsor, Colorado, and was nominated by Shalon. As a young child, Danette dreamed of being Miss America. This dream was shattered, devastatingly at 10 years old, when Danette, her brother, and their father were severely burned in a gas explosion in their home. Danette had 3rd-degree burns over 70% of her body. "It was that day that changed her life forever. She has had countless surgeries to help with her burns and scars", Shalon says.⁠
In 2020, Danette summoned up the courage, pushed herself out of her comfort zone, and did something that the 10-year-old Danette would have never dreamed of; She competed in the Mrs. Colorado pageant, with Shalon as her coach. Danette says, "You have no idea how much your courage is affecting others. By believing in ourselves, you can totally inspire the people around you."
And inspire, she does. "She now mentors and counsels burn victims and shares the hope she has found in living flawlessly beautiful with her scars," Shalon says. And, through her motivational speaking program, 'Flawless,' she teaches women that we are enough, that we have to first love ourselves, and how to see our true beauty.
Danette fuels us with her mantra, "Be bold in Faith, Lead with Love, and NEVER be afraid to show your TRUE BEAUTY!"⁠
https://soulonfireforothers.com/⁠