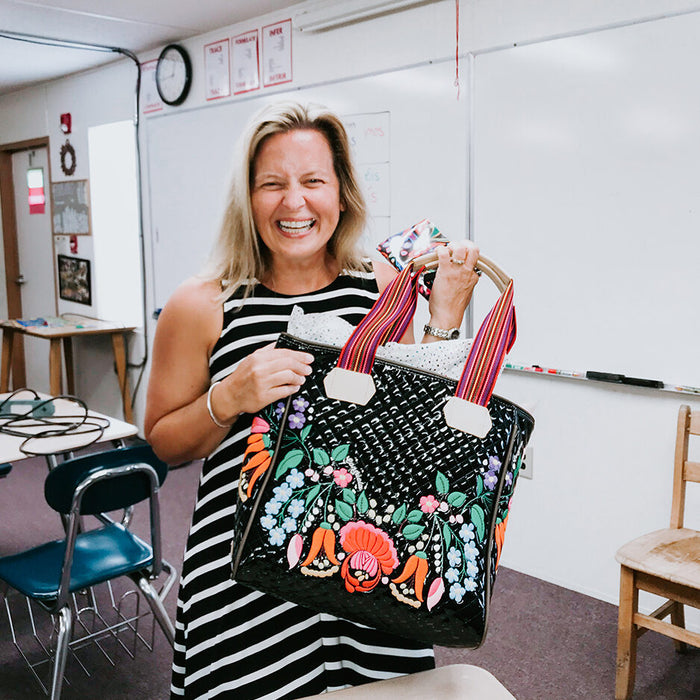 CINDY
SILER CITY, NORTH CAROLINA
CINDY IS THE TYPE OF PERSON THAT LEAVES A MARK IN YOUR LIFE, AND I WILL FOREVER BE GRATEFUL FOR HER.
When a young student recognizes and proclaims how their teacher has positively shaped their life, the impact is profound. Such is the case when Cindy from Siler City, North Carolina, was nominated and recognized by her student, Damaris; It tugged at our heartstrings. Damaris says, Cindy "has pushed me and made me have the desire to strive and be the best version of myself that I can be. She has led me to many great things, one being a national writing contest that I was able to win because of her guidance." With Cindy's help, Damaris won an all-expense-paid trip to Las Vegas and was honored by the National Association of Bilingual Education.

Damaris graduated in May of this year and was compelled to nominate Cindy for her academic mentoring, leading by example, and laying the foundation for her success. Damaris says, "She's an amazing teacher, mother, and all-around great person, who views every student that walks into her classroom with all the potential in the world. She is the definition of good people, and in a world like the one we are living in today, we could use the example that she sets for me and all the people she meets every day. Cindy is the type of person that leaves a mark in your life, and I will forever be grateful for her."

Cindy, your love, support, and encouragement of your students will lead to endless possibilities for their future successes. We are incredibly thankful for you, teaching with such passion and touching our hearts. Muchisimas gracias!!!