CHILDREN'S HOME INITIATIVE TEAM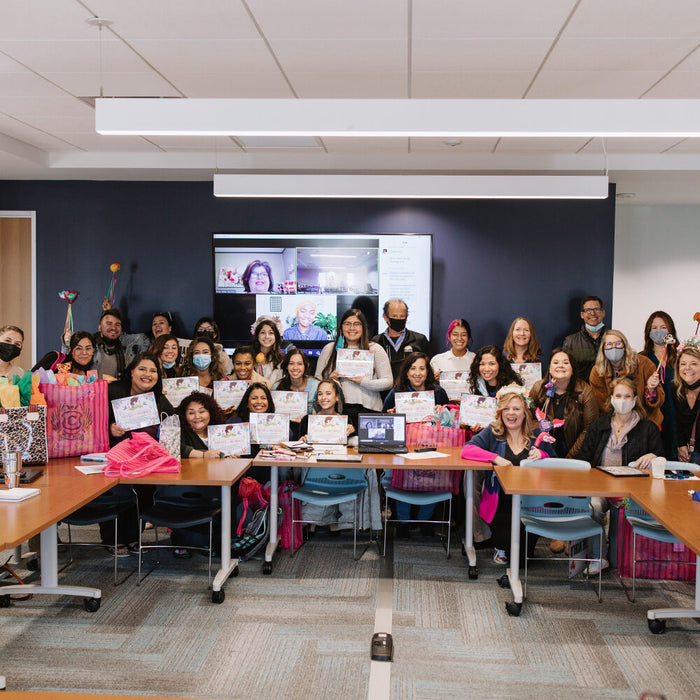 IT IS MY HONOR TO NOMINATE MY TEAM FOR THEIR DAILY AWESOMENESS, ENCOURAGEMENT, PATIENCE, VULNERABILITY, TALENTS, SKILLS, AND SUPPORT THEY BRING TO OUR 2GEN PROGRAM.
The Children's HOME Initiative (CHI) Program is based in Austin and is part of the non-profit Foundation Communities. The Children's HOME Initiative helps homeless families with children get back on their feet again—and that starts with a stable place to live. This group works tirelessly with families to empower them and lead them to success.
⁠
Nominator Linda says, "It is my honor to nominate my team for their daily awesomeness, encouragement, patience, vulnerability, talents, skills, and support they bring to our 2Gen program. We offer affordable housing with a 24-month program of intensive case management for formerly homeless, lower-income working families living in the Austin area. We strive to empower parents, mostly single working mothers, to be the best active parent possible, increase their income, begin a savings account, and repair or develop their credit. This client-driven program is run on wit, tons of coffee, sometimes little sleep, constant decision making, and crisis problem-solving. Case Management, and social services in general, is emotionally draining, and I am proud that our team shows up for the program participants every day - late nights, early mornings, and even on the weekends."
⁠
All the happy tears were flowing after the CHI team's Consuelabration. We recognize the impact they are making, and every person on the team is appreciated for their work to make life better for others. We applaud them for lifting the world!